Ready for another great set of reviews from Adult Summer Challenge participants? Here you go!
Himani S. on Exit West by Mohsin Hamid: A great story of war and refugees and immigration. The author uses magical realism to give us the multitude of issues that countries are grappling with when refugees seek safety and life. I want to read more written by this author. Terse compact sentences that were nevertheless poetic in delivery.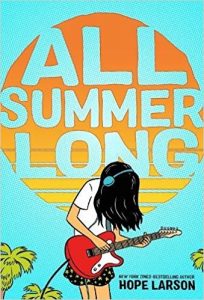 Shawna P. on All Summer Long by Hope Larson: Graphic novel + music + finding oneself? Sign me up! I loved All Summer Long! The main character, Bina, was full of spunk and loneliness after her best friend leaves for summer camp. After some misses trying to befriend the older sister, losing the cat of the child she's babysitting, and feeling left out of her BFF's life, Bina finally finds that music is the one thing that she has that really makes her shine. Music helps her deal with her sadness and rebuilds the ties with her BFF and the older sister. A great book to read for the summer library reading challenge theme! c:
James K. on The Chilbury Ladies' Choir by Jennifer Ryan: This delightful novel is perfect for summer reading. Its depiction of life in a village in Kent during World War II is poignant and never dull. The narrative takes the form of journal entries and letters written by the various characters and it works well to show the perspectives and motivations of each character. It is not overly sweet and sentimental—there are plenty of bad actors. All the truly irredeemable characters are men, interestingly. The musical theme of this book centers around the classic English hymns that the ladies' choir sings in competitions and at special events throughout the book. Anglican hymnody has been an important part of my own spiritual journey, so I identified closely with the healing power of this particular type of music. I highly recommend this book.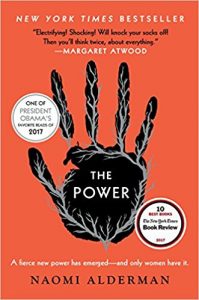 Mike K. on The Power by Naomi Alderman: I loved this book which imagines what would happen if women developed the power to electrocute others. The story is engaging enough, but it is also thought-provoking—insinuating a theory of gender disparity. Highly recommend!
Jacki G. on Anything is Possible by Elizabeth Strout: A whirlwind tale about a small town in Illinois. I think anyone from a small town can relate to something in this tale. Terrific writing.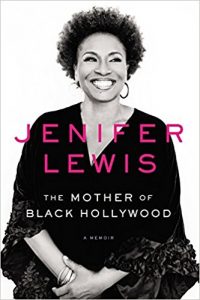 Theresa C. on The Mother of Black Hollywood by Jenifer Lewis:  Can't help but love Jenifer Lewis. To learn all she endured to get to where she is puts her in the "legends" category. This book is so precise and fast-paced. Couldn't put it down. Thank you, thank you, thank you.
Lauren R. on Situation Momedy by Jenna Von Oy: Fun, frivolous read. I like Jenna's down-to-earth attitude and silly storytelling style. This book is an antidote to so many parenting books;  it's memoir rather than instructional. Enjoy it as you do mamahood.
Join the fun! For a chance to win fabulous prizes in the Adult Summer Challenge, create a free Beanstack account and log each book you finish between June 13 and August 15.