What's next on your to-read list? Adult Summer Challenge participants have some suggestions: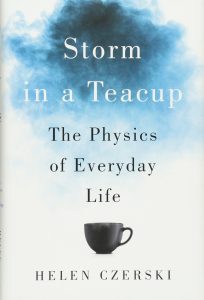 Michael H. on Storm in a Teacup by Helen Czerski: Loved this book! Great combination of readability and reliability, applies physics principles to everyday life. Enjoyed reading anecdotes to my wife.
Connie G. on Factfulness by Hans Rosling: Superb—a must-read for anyone interested in clear, dispassionate thinking about the serious problems facing us now.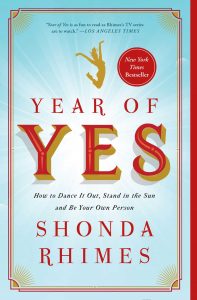 Brynez R. on Year of Yes by Shonda Rhimes: Great self-help and empowering book around being open to all possibilities despite your fears and the good that can come when you do that.
Meredith V. on The Penderwicks at Last by Jeanne Birdsall: This remains one of the sweetest and most delightful series ever. I really enjoyed spending the book with Lydia. I kind of wanted some more time with the older girls, but I understand why the book wasn't written that way. And the ending made me literally hug the book in happiness. I'm going to pretty immediately go back and start the series over.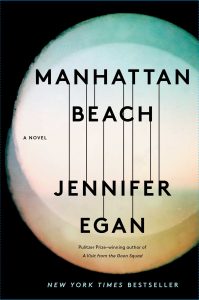 Meri R. on Manhattan Beach by Jennifer Egan: Jennifer Egan does not disappoint. I read this book in a day, which is very fast for me, but every turn in the story was true and richly described. For a period novel, this book included details that felt lived in and personally important instead of carefully researched and curated. I highly recommend this book to anyone.
Zachary F. on Off Armageddon Reef by David Weber: The concept of this book is really interesting. Essentially humanity has to revert to the dark ages with a repressive religion and one person who remembers the pinnacle of civilization has to try and bring this backward version of humanity into the future. The implications of having a religion that had eight million people around for the creation of the world and saw entities they believed to be archangels is really interesting. The plot is solid. I love the parts where they discuss advancing technologies. Some parts are a little over the top and sometimes the dialogue is a bit more wordy than necessary.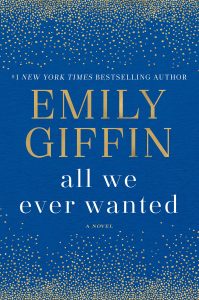 Kelly H. on All We Ever Wanted by Emily Giffin: This is an incredibly timely novel but it's also got a new slant: it's told from the perspective of the parents (Finch's mom and Lyla's dad) and not the teens themselves. It was especially interesting to hear from Finch's mom, because it's clear that she struggles with loving and wanting to protect her son but, at the same time, being horrified at what he did (and with it seeming like he doesn't fully get exactly why it was so wrong). This novel also touches on class differences (Lyla is at the school on scholarship; Finch can have pretty much literally anything and everything he wants) and that's also interesting. Finch's dad believes that his money can get them out of any predicament (he tries to bribe Lyla's dad to drop the matter and gives him $15,000. It's clear that he doesn't think of that as a large amount of money…which I can't even imagine, btw).  If you want your beach reads to be more than a guilty pleasure, check this one out.
Join the fun! For a chance to win fabulous prizes in the Adult Summer Challenge, create a free Beanstack account and log each book you finish between June 13 and August 15.