Special Collections at the Pratt is filled with patriotic finds. Here's some we dug up from the archives this Independence Day.
Here you can see four separate color posters on one sheet by JD or J. (James Henry) Daugherty (1889-1974)
The four historical scenes are meant to inspire Americans to  "buy war stamps & bonds."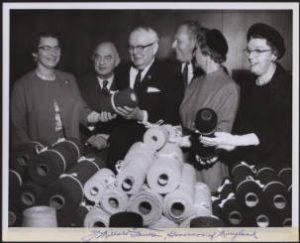 Star Spangled Banner Replica Project: Star-Spangled Flag House
This photo shows members of the Baltimore Weaver's Guild turning over woven fabric for the Star-Spangled Banner flag replica for the Maryland Pavilion at the New York World's Fair, 1964-1965.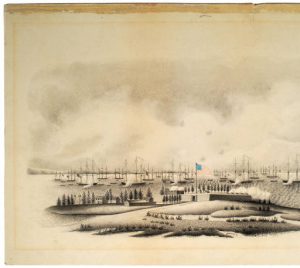 War of 1812: Maryland Historical Society
The American flag stands tall over Fort McHenry in this pen, ink and charcoal depiction of the Bombardment of Fort McHenry during the War of 1812.  Created by an unknown artist.
Check out everything Digital Maryland has to offer on the web!