by Julie Johnson, Branch Manager, Roland Park Branch
Jeff Dugan, former television producer for the Discovery Channel, is a funny guy. He started his June 7th program with a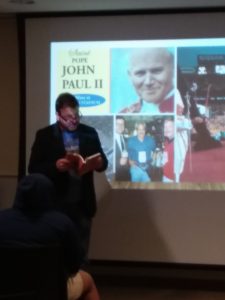 throw-away joke or three and then headed straight for the other funny bone with a few readings from his book, Ins & Outs: A Life in Television.
Who knew that being the unintended camera pool feed for ALL the networks at Pope John Paul II's entry into Giants Stadium could be so entertaining? Well, at least in the telling. At the time, perhaps "terrifying" is a better adjective.
How about the best way to get a French television company to cough up the "clean tapes"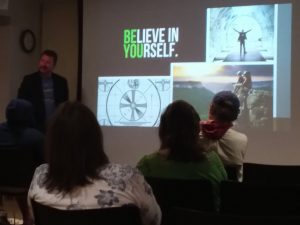 for a television program? Why, have your local fixer pretend to be you having a full-scale meltdown in the office, of course.
And yes, he did work with Oprah while she was in Baltimore.
You'll have to read to book find out more. Click on the cover to check out his book in the collection.