School has started and the air is crisp, which can mean only one thing…the Baltimore Book Festival is back! Find something interesting for booklovers of all ages September 28-30, 2018, 11:00a.m. to 7:00p.m. at the Inner Harbor in downtown Baltimore. The Pratt has exciting programming all weekend, featuring interactive programs for the whole family, with popular local and nationally known authors of books for children and teens. Staff will be available all weekend for library card sign-ups to start your journey at the Enoch Pratt Free Library. You're Free to Bmore #atthepratt. Check out the schedule below!
Friday, September 28
12-1pm             Zumbini with Miss Kelly
Join Miss Kelly, children's librarian at Southeast Anchor Library, for a Zumbini® demo! Zumbini® is a music and movement class for children 0 to 3 that will have dancing, singing and instruments. It will feature the theme: "Kalino Finds the Music"! Please register online at Zumbini.com to attend the demo class.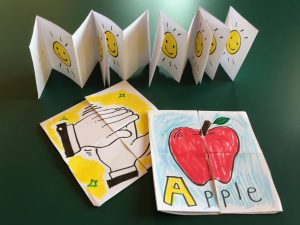 1:30-3pm          Paper Magic with Mr. Matt
Learn how to make magical toys out of simple pieces of paper with Central Library children's librarian Matthew Hickey. Flexagons are paper toys that have the magical quality of changing images as they are flexed or folded. In this program we will learn how a simple piece of paper can be transformed to make flexagons, exquisite corpses, and accordion style booklets.
3-4:30pm          Open Works Mobile Workshop
Open Works Mobile (OWM) is Baltimore's first and only mobile maker-space offering an introduction to "maker" based education. The workshop on wheels travels to schools, community centers, and community event sites to demonstrate basic digital fabrication technology with a desktop 3D printer, CNC machine, and Laser engraver. Join them today for a brief demo and the 3d printing pen activity.
Saturday, September 29
12-1pm             Nita's First Signs Storytime for Families
American Sign Language makes it easy to communicate with your child. Come and discover how with Kathy MacMillan, author of Nita's First Signs, a lively family story that teaches 10 basic ASL signs! We'll celebrate with stories, songs, and more. Appropriate for all ages.
1-2pm               Whose Book Is It Anyway?: Picture Book Edition
Face off against six wily picture book authors and illustrators and win a signed book!  Can you spot which book excerpts are real and which are clever fakes?  Don't miss this lineup: Lulu Delacre (Turning Pages), Patricia Valdez (Joan Proctor, Dragon Doctor), Laura Gehl (I Got a Chicken for My Birthday), Liz and Jimmy Reed (Sweet Success), Rachel Kolar (Mother Goose: Nursery Rhymes for Little Monsters), Moderated by Rebecca Evans (Masterpiece Robot and the Ferocious Valerie Knick-Knack). Co-sponsored by the Society of Children's Book Writers and Illustrators MD/DE/WV Region.
2-3pm               Read to Reef Book Club featuring Ricardo Cortés's, Sea Creatures from the Sky
New York Times best-selling illustrator author Ricardo Cortés reads from Sea Creatures from the Sky, a touching story of a misunderstood shark. Hear the story before reading it in the National Aquarium and Pratt Library's Read to Reef Book Club in October. Following the reading, dive deeper into the shark's watery world with Aquarium educators who will be on hand with real shark artifacts to explore and an interactive presentation about these toothy predators.
3-4pm   We Rise, We Resist, We Raise Our Voices panel featuring Carole Boston Weatherford and Jeffrey Weatherford, and publishers Wade Hudson & Cheryl Willis Hudson, hosted by Deborah Taylor
We Rise, We Resist, We Raise Our Voices publishers, Wade Hudson, inductee into the International Hall of Fame for Writers of African Descent, and Cheryl Willis Hudson, inductee into the International Hall of Fame for Writers of African Descent, discuss their anthology, We Rise, We Resist, We Raise Our Voices, with contributors  Carole Boston Weatherford, New York Times best-selling author and NAACP Image Award winner, and Jeffrey Weatherford, illustrator and founder of global hip hop collective known as "TRiiiBE Worldwide". Hosted by Deborah Taylor, school and student services coordinator at the Pratt Library.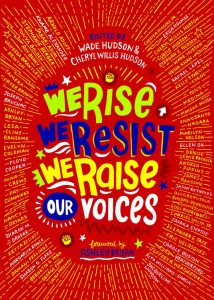 4:30-5:30pm     Brigid Kemmerer, More Than We Can Tell, in conversation with Nisha Sharma, My So-Called Bollywood Life, moderated by Matthew Winner of The Children's Book Podcast
Nisha Sharma grew up immersed in Bollywood movies, eighties pop culture, and romance novels, so it comes as no surprise that her first novel My So-Called Bollywood Life features all three. Brigid Kemmerer is the author of dark, contemporary Young Adult romances like More Than We Can Tell and Letters to the Lost as well as paranormal YA novels like The Elemental Series and Thicker Than Water.
Sunday, September 30
1-2pm Children's Picture Book Panel hosted by Paula Willey featuring Sarah Jacoby, Forever or a Day, Minh Lê, Drawn Together, and Elizabeth Lilly, Geraldine
Paula Willey, librarian and organizer of the annual KidLitCon conference, interviews three fantastic picture book authors: Sarah Jacoby, award winner from the Society of Illustrators (Gold Medal), Creative Quarterly, and Communication Arts, Minh Lê, author of Drawn Together illustrated by Caldecott Medalist Dan Santat and Let Me Finish! named an NPR Best Book of 2016, and Elizabeth Lilly, whose debut, Geraldine, received a starred review from School Library Journal.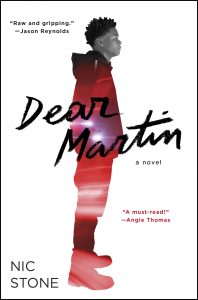 2-3:30pm          Dear Martin, Nic Stone in conversation with Letrice Gant of Baltimore Ceasefire
OneBook Baltimore is a new initiative that provides opportunities for Baltimore City 7th and 8th graders, their families, and community members to connect through literature by reading the same book. This year's book is New York Times bestseller Dear Martin by Nic Stone. Growing up with a wide range of cultures, religions, and backgrounds, Stone strives to bring these diverse voices and stories to her work. Baltimore Ceasefire 365 is a self-determination movement started by residents in Baltimore City to reduce murder and celebrate life by calling quarterly Ceasefire weekends.
3:30-4:30pm     Kate Reed Petty, Chasma Knights, in conversation with Elissa Brent Weissman, The Length of a String
Kate Reed Petty is a 2018 Rubys Artist grantee in Literary Arts and a 2018 Edith Wharton Writer-in-Residence. Elissa Brent Weissman is an award-winning author of novels for young readers. Best known for the popular Nerd Camp series, she and her books have been featured in Entertainment Weekly, The Washington Post, The Los Angeles Times, The Huffington Post, NPR's "Here and Now," and more.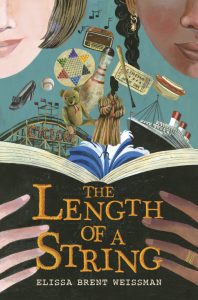 4:30-5:30pm     Tony Medina, I Am Alfonso Jones, in conversation with Matthew Winner of The Children's Book Podcast
Dr. Medina, Pushcart Prize-nominated poet, professor of creative writing at Howard University, and two-time winner of the Paterson Prize for Books for Young People, discusses his graphic novel, I Am Alfonso Jones with Matthew Winner of The Children's Book Podcast.