by Alex Lawson, Young Adult Librarian
On Wednesday June 20, two educators from Wide Angle Youth Media, Eboni Sellers and Emma Bergman, came to the Roland Park Branch to lead a photography workshop for teens. Ms. Eboni and Ms. Emma began the workshop by talking about photographs as pieces of art that invite different interpretations. They challenged the teens to form their own interpretations of one particular photograph (Gordon Parks' American Gothic), saying to "break it down, unpack it," and then to "treat it like an equation–when you add all those pieces together, what do you get?" The beauty of photography is that, unlike math, anybody's solution to that equation is valid.
Ms. Eboni and Ms. Emma then turned that idea on its head by showing the teens how to compose their own photographs by manipulating individual elements like light, angles, lines, focus, and reflection.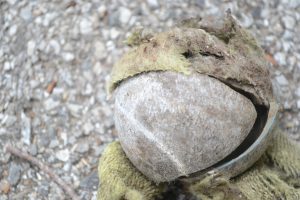 Then, after learning to operate Wide Angle Youth Media's sophisticated cameras, the teens went outside to take their own photographs. They walked around the neighborhood for over an hour, snapping pictures and applying what they'd learned, before returning to the library.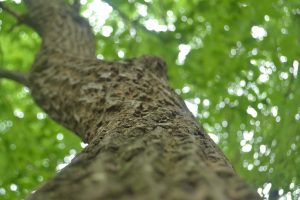 There, over pizza, the entire group critiqued and complimented everybody's photographs. Many of the pictures were beautiful, and it was easy to see that their quality improved over the course of the hour that the teens spent practicing their technique.