Looking for your next good read? Take a tip from one of our Adult Summer Challenge participants: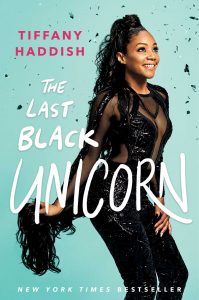 Noelani L. on The Last Black Unicorn by Tiffany Haddish: Hilarious and heartfelt! Audiobook read by the author is excellent. Enjoyed this on my commute to and from work.
Leslie J. on The Sleepwalker by Chris Bohjalian: Love his books. Can't put them down. This one had me up late into the night trying to figure out who done it.
Laura M. on Lincoln in the Bardo by George Saunders: The book is written in a fascinating style of quotes from fictional characters and historical accounts of Willie Lincoln's illness, and imagined experience in the graveyard neighborhood, during Abraham Lincoln's presidential term. It's emotional, touching, and imaginative. Quite funny in parts. If you liked Neil Gaiman's The Graveyard Book, you will probably like Lincoln in the Bardo.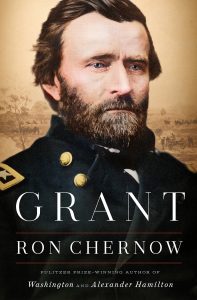 Robert B. on Grant by Ron Chernow: Most of us think of Ulysses Simpson Grant as a great general but a poor president. Ron Chernow's tour-de-force biography casts Grant in a completely different mold, emphasizing his fight against the Ku Klux Klan in the post-Civil War South as well as his determined support for African American rights. Chernow also enumerates those qualities of Grant that made him the first modern general to emerge from the Civil War. This is a large book but definitely worth the time and effort it takes to make your way through it.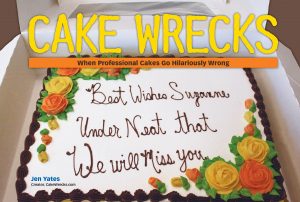 Holly T. on Cake Wrecks: When Professional Cakes Go Hilariously Wrong and Wreck the Halls: Cake Wrecks Gets "Festive" by Jen Yates: […]Cake Wrecks is an active blog in which people submit pictures of professionally made confections that are just freakin' WRONG. The books are the best of the worst of these submissions. Laughable spelling and grammar, literal interpretations of instructions, and questionable icing choices are among some of the travesties you'll find, and they're made even more amusing by the author's commentary. The way the world is right now, we could all do with some laughter, and the Cake Wrecks books deliver.
Lakeisha H. on Any Known Blood by Lawrence Hill  : […]Walking the streets that I'm familiar with in this book was a comfort and joy. The main character finds not only his personal story but the very deep and historically valid and important story of African Americans in Baltimore. What is wonderful is Baltimore becomes a character in the book. It's not often you get to read about Baltimore in any other capacity other than crime and violence. The glory of Uptown, the impact of the A.M.E., the beauty of Charles Village, and the people of Baltimore are showcased in this book that could be considered a historical fiction. Extremely worth reading.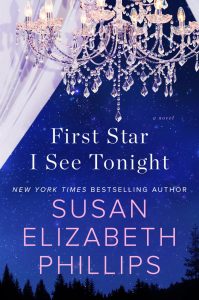 Tammra F. on First Star I See Tonight by Susan Elizabeth Phillips: Cooper and Piper made for a very interesting storyline. Piper was a treat to read about. She reminded me of a little bit of myself. She seems to think out loud and it makes for a very funny and interesting read. Cooper is just wonderful and I love that he doesn't give up on Piper and seems to understand her better than she understands herself.
Join the fun! For a chance to win fabulous prizes in the Adult Summer Challenge, create a free Beanstack account and log each book you finish between June 13 and August 15.