by Demi Gough, Library Associate II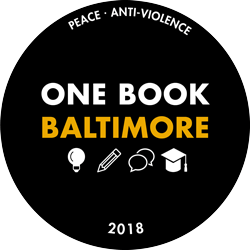 One Book Baltimore is a new citywide initiative and collaboration among multiple local organizations connecting families and members of the community through literature by reading the same book.  The One Book Baltimore selection committee chose Dear Martin, by Nic Stone, hoping to inspire meaningful dialogue about experiences and challenges faced in everyday life as well as promoting peace and anti-violence.
In the series of One Book activities, the Waverly Branch held a special showcase joined by partners: WBAL-TV, Ceasefire Baltimore, the Baltimore Office of Promotion & the Arts, Baltimore City Public Schools, T.Rowe Price Foundation, Maryland Humanities, and Media Rhythm Institute. The evening began with a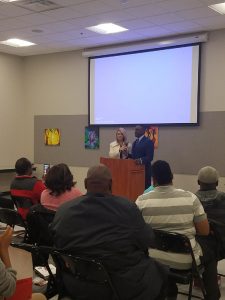 unity meal, followed by a group conversation about ideas presented in the book, moderated by WBAL anchors Andre Hepkins and Ashley Hinson. Some of the ideas and questions discussed were based on race, identity, respect of oneself and others, building up communities, and practicing mindful living, along with discussing how Dr. Martin Luther King Jr. would feel if he were still alive today.
The Media Rhythm Institute gave a preview of upcoming programs that would be based on Dear Martin through music, film, and dance created by youth. MRI teaches young people how to become future media and entertainment moguls. They learn how to express themselves through writing and producing music, conducting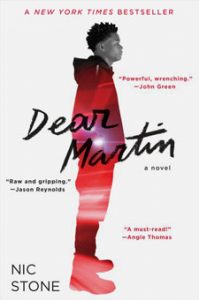 interviews, making films, and dancing while preserving the Baltimore Club dance scene.
Programs related to restoring peace, anti-violence and the One Book initiative is scheduled at various Pratt locations across the city. The grand finale will be a conversation with author Nic Stone, December 12, 2018, 6 p.m. at the Northwood Branch.