Click on the cover to reserve your copy now!
Best Graphic Novels 2017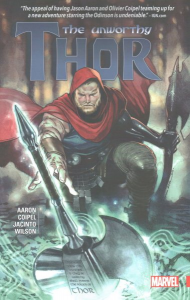 THE UNWORTHY THOR
By Jason Aaron
[Recommended by Will Robinson] Unfit to lift his hammer, with another now wielding the power of Thor, the Odinson's desperate quest to regain his worthiness takes him out into the cosmos – where he's learned of the existence of a mysterious other Mjolnir!
                                                                                                                                                                KINDRED: A GRAPHIC NOVEL ADAPTION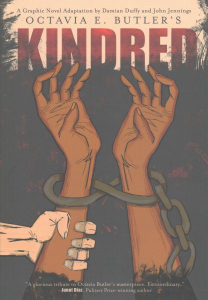 By Octavia Butler
[Recommended by Liz Bosarge]  Octavia E. Butler's bestselling literary science-fiction masterpiece, Kindred, now in graphic novel format.

PASHMINA
By Nidhi Chanani
[Recommended by Paolo Jasa] Pashmina tells the story of an Indian-American girl who struggles to fit in at high school, then discovers more about her family's history with the help of her mother's magical pashmina.
                                                                                                                                                          HAIKYU!!!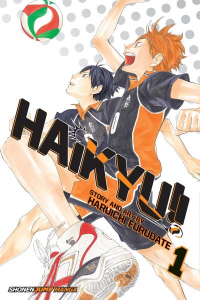 By Haruichi Furudate
[Recommended by Theresa Stanton] After losing his first and last volleyball match against Tobio Kageyama, "the King of the Court," Shoyo Hinata swears to become his rival after graduating middle school. But what happens when the guy he wants to defeat ends up being his teammate?!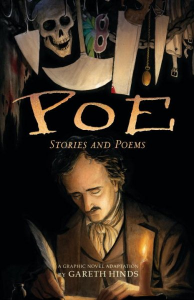 POE: STORIES AND POEMS: A GRAPHIC NOVEL ADAPTION
By Gareth Hinds
[Recommended by Deborah Taylor]  In a thrilling adaptation of Edgar Allan Poe's best-known works, acclaimed artist-adapter Gareth Hinds translates Poe's dark genius into graphic-novel format.
                                                                      MONSTRESS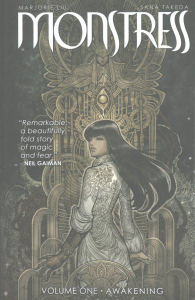 By Marjorie Liu
[Recommended by Lydia Wilde] Monstress tells the story of a teenage girl who is struggling to survive the trauma of war, and who shares a mysterious psychic link with a monster of tremendous power, a connection that will transform them both.
Log on to #PrattChat tomorrow for best Audiobooks 2017.