November is National Native American Heritage Month
The month is a time to celebrate rich and diverse cultures, traditions, and histories and to acknowledge the important contributions of Native people.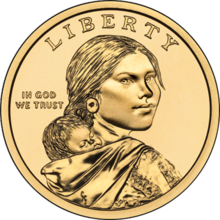 On November 5, the Roland Park branch will host Women on the Go: A Celebration of Intrepid Women at 6:30pm. Featuring Sacagawea, enjoy a slide-illustrated talk about women travelers, explorers and pioneers, past and contemporary, from around the world.
On November 8, the Waverly Branch will host Maryland Cooking: Historic Cookbooks of the Old Line State at 6pm. Learn about the influence of multiple cultures on Maryland cuisine, including Native American influence and recipes with corn and pokeweed.
On November 15, the Forest Park branch will host a Family Storytime called Indigenous Voices at 5pm. Enjoy a special Native American storytime with stories and songs from different tribal traditions in North America.
On December 1, the Herring Run branch will host a Genealogy Circle Meeting. Learn how to find out more about your heritage.
Check back later this month for more library resources, recommended reading, and a look inside Native American materials in Special Collections.