Pratt Library participates in Maryland STEM Festival 2017
The Maryland STEM festival kicks off from now until November 12th.  The Enoch Pratt Free Library will be offering collaborative and interactive programs in Science, Technology, Engineering and Mathematics to celebrate.  Our hands-on programs tap into your creativity and encourage STEM exploration in a fun and engaging way.  From cool experiments, to sensory Olympics, even 3D printing, we've got something for everyone.
Check out the Pratt's STEM festival programs here.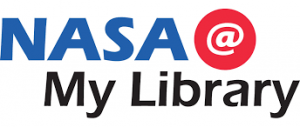 Several programs will be conducted as part of our NASA @ Your Library grant including building a space pod, roving robots, and indoor stargazing.
The NASA@ My Library project is led by the National Center for Interactive Learning at the Space Science Institute. Partners include the American Library Association (ALA) Public Programs Office, Pacific Science Center, Cornerstones of Science, and Education Development Center. NASA@ My Library is made possible through the support of the National Aeronautics and Space Administration (NASA) Science Mission Directorate as part of its STEM Activation program.