Still looking for the perfect holiday read? The Pratt Staff has you covered all this week with their top picks for 2017.   Just click on the cover to reserve your copy now.
Today we start with……
Best Fiction 2017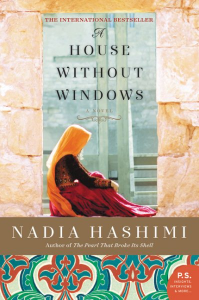 THE HOUSE WITHOUT WINDOWS
By Nadia Hashimi
[Recommended by Helen Bennett]: A vivid, unforgettable story of an unlikely sisterhood—an emotionally powerful and haunting tale of friendship that illuminates the plight of women in a traditional culture—from the author of the bestselling The Pearl That Broke Its Shell and When the Moon Is Low.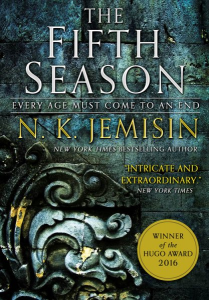 THE FIFTH SEASON
             By N. K. Jemisin
[Recommended by Ann Gordon]  After the empire Sanze collapses and the vast continent Stillness becomes ravaged by a red rift which darkens the sky, Essun, whose daughter has been kidnapped by her murderous husband, crosses Stillness in a desperate attempt to save her daughter.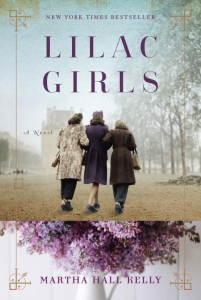 LILAC GIRLS
By Martha Hall Kelly
[Recommended by Anne Calhoun]   For readers of The Nightingale and Sarah's Key, inspired by the life of a real World War II heroine, this remarkable debut novel reveals the power of unsung women to change history in their quest for love, freedom, and second chances.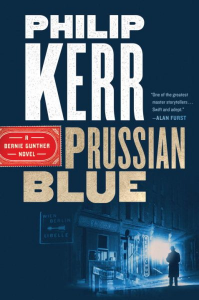 PRUSSIAN BLUE
By Philip Kerr
[Recommended by Tom Warner]  When his cover is blown, former Berlin bull and unwilling SS officer Bernie Gunther must re-enter a cat-and-mouse game that continues to shadow his life a decade after Germany's defeat in World War 2…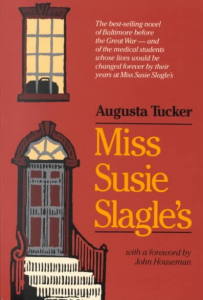 MISS SUSIE SLAGLE'S
By Augusta Tucker
[Recommended by Holly Tominack]  Originally published in 1939, this book spent six months on the national bestseller lists and went through 23 hardcover printings. "A novel written out of love and meticulous observation" ("New York Herald Tribune"), the story recounts the trials and tribulations of a group of Johns Hopkins medical students who boarded at Miss Susie Slagle's house on Biddle Street in Baltimore during the years before World War I.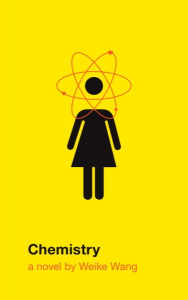 CHEMISTRY
By Weike Wang
[Recommended by Lucie Ferguson]  A luminous coming-of-age novel about a young female scientist who must recalibrate her life when her academic career goes off track; perfect for readers of Lab Girl and Celeste Ng's Everything I Never Told You.
Check in tomorrow for Pratt Staff picks for Best Nonfiction Titles of 2017.