Did you participate in the Summer Challenge? Tell us what you thought.
Youth survey – Kids or teens, what did you think?
Family survey – For caregivers and their kids.
Adult survey – Quick survey for adult individuals.
This summer, more than 9,350 readers and learners of all ages joined us for the Summer Challenge!
We've loved sharing books, activities, and special guests with you.
During the Summer Challenge:
Children logged over 80,350 days of reading and learning activities.
Teens logged over 17,345 days of reading and library program attendance.
Adults read over 4,100 books.
Pratt staff read over 650 books.
Over 18,000 people of all ages attended library programs.
Our most borrowed books were:
Children:
Pokemon Adventures manga series by Hidenori Kusaka
Diary of a Wimpy Kid series by Jeff Kinney
Green Eggs and Ham by Dr. Seuss
Teens:
Naruto manga series by Masashi Kishimoto
Dragon Ball Z manga series by Akira Toriyama
The Book Thief by Markus Zusak
Adults:
The Underground Railroad: A Novel by Colson Whitehead
Hillbilly Elegy : A Memoir of a Family and Culture in Crisis by J.D. Vance
All the Light We Cannot See: A Novel by Anthony Doerr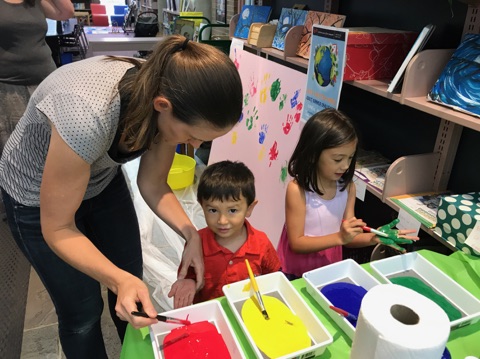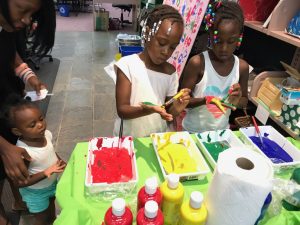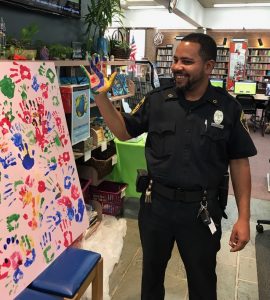 Building A Better World Together closing party community art project at the Light Street Branch.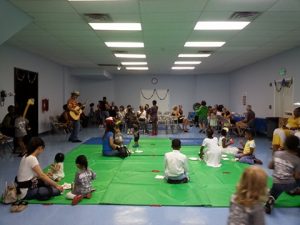 Shots from the Govans Branch closing party.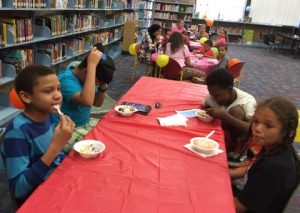 The Brooklyn Branch ended Summer Challenge with an Ice Cream Social.
Please share what you enjoyed most about the Summer Challenge this year and what would make it even better. Your honest feedback will help us to improve.