Check out five reading recommendations from our 2017 Adult Summer Challenge participants.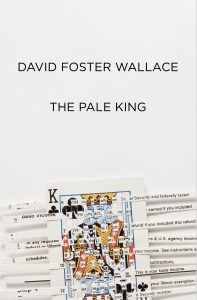 Gregory B. (Central Library) on The Pale King by David Foster Wallace: The unfinished, and perhaps unfinishable, novel of the great master of late-20th-century fiction. Taking as its subjects the themes of boredom and dread, this selection of posthumously arranged chapters recount the experiences of a set of characters employed in a fictionalized IRS office in the mid-1980's, in which the rise of computerized mechanization threatens the established order. Combining the meta-fictional commentary of 18th-century English novels with the minutely observed realism of 19th-century Russian fiction, Wallace creates a deeply imagined world of entwined narratives that gesture toward a grand plot without ever fully coalescing.
Pearl K. (Forest Park Branch) on White Rage: The Unspoken Truth of Our Racial Divide by Carol Anderson: This book is an eye-opener on the historical tension between blacks and whites from slavery to current day. The painful truth stirs many emotions. The author captures and highlights the many obstacles that African Americans have fought and overcome to rise to their current level.  It is a book to be read by all. Dr. Anderson provides well-researched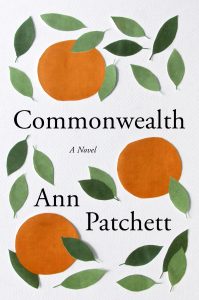 documentation on the historical policies and laws that propagated the divide. Her insight causes her to wonder what could have been, had justice been handled differently by courts and the laws that caused many restrictions.
Laurel B. (Govans Branch)  on Commonwealth by Ann Patchett: The need for love and family and the repulsion from the realities of day-to-day family life are at the heart of the tragedy of Commonwealth. Two families, brought together by an affair, divorce and remarriage, must take on new identities and carry the burdens of old pain. Through the life stories of parents and children, the hybrid question of "who must change/who can change?" is posed and posed again as the common wealth of their experiences threatens to overwhelm at every turn. When a famous author discovers the family's story and takes more than his share of it, the people who lived through it must examine it with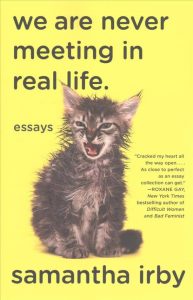 fresh eyes. A tale of many times and many places, Commonwealth leads you on a journey that surprises even as it feels like home.
Cornelia B. (Light Street Branch) on We Are Never Meeting In Real Life by Samantha Irby: This hysterical and poignant essay collection is the most entertaining book I've read all year. Put on your stretch pants, pop a multivitamin, and enjoy Irby's book about living in Chicago, premature aging, and her mischievous cat.
Michael T. (Roland Park Branch) on Jesus' Son by Denis Johnson: Wow is this a good book. It violates so many "rules" of writing that I've learned and flaunts them delightfully. I never knew which way a story was going or why it went that way and I couldn't have been happier. I'm going to have to avoid copying the style in my own writing, at least for a while.
For a chance to win fabulous prizes, submit an entry to the Adult Summer Challenge here.