It is peak wedding season!  Every wonder how brides dressed throughout history?
Digital Maryland is home to the Historical Society of Baltimore's historic wedding collection.  From dresses, to marriage licenses, and wedding bands, take a trip back to see what weddings used to be.  Here's a few items from the collection.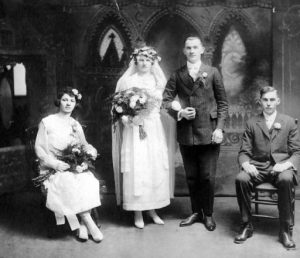 Here's the happy couple who tied the knot on January 14, 1920.
Elizabeth Zimmerer wed Michael Kahl at St. Joseph's in Fullerton, MD.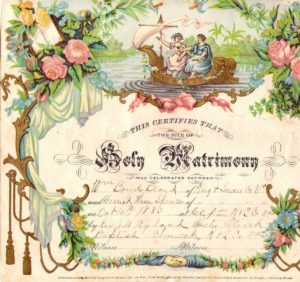 Intricate details including an ornately painted boat with a  couple inside and flowered garlands mark this marriage license issued in 1883.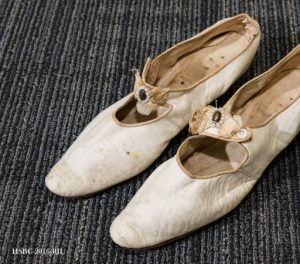 They're not glass slippers. These bridal shoes date back to 1899.  They include a fabric decorative bow and pearl detail.
If you need more ideas for your big day, you can see more of the Historical Society of Baltimore's wedding collection at Digital Maryland.