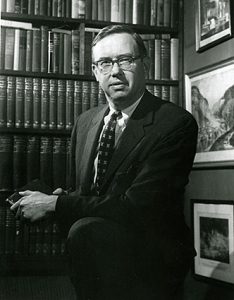 Want to learn more about best-selling Baltimore author Walter Lord? Look no further than Digital Maryland.  The Walter Lord collection includes photographs, writings, scrapbooks and memorabilia of the author who rose to fame in the 1950's.
Born in Baltimore, Maryland, Lord enrolled at Gilman School as a fourth grader in 1926. In addition to running track and singing in the choir,  Lord served as president of the Literary Club, editor-in-chief of the Blue & Gray, copy editor of the Gilman News, and associate editor of the Cynosure. From a young age, Lord was fascinated by ships and the Titanic. At his 1935 graduation, Lord was awarded The Princeton-Gilman Alumni Cup for the best Sixth Form Speech for his speech on the sinking of the Titanic.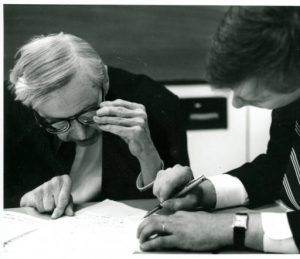 After Gilman, Lord attended Princeton University and Yale Law School.  He served in the Office of Strategic Services (OSS) during World War II. In 1952, Walter Lord was praised for writing A Night to Remember, which detailed the last hours of the Titanic. In total, Lord wrote 12 best-selling books, including Day of Infamy (1957), The Dawn's Early Light (1972), and The Miracle of Dunkirk(1982). In all his books, Lord combined extensive historical research and interviews with journalistic methods to make the reader feel that they are a part of the event.
This collection includes materials from Walter Lord's personal collection, which Walter Lord donated to Gilman School, as well as materials donated by Jenny Lawrence, Lord's biographer, after Lord's death in 2002.
Check out the Walter Lord Collection on Digital Maryland now.