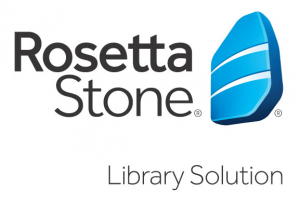 Are you looking to learn a new language? Do you want to brush up on your ESL learning?  Going on a vacation and need to learn some key phrases? The Rosetta Stone Library Solution is an effective, easy-to-use program that allows you to learn a new language on your own time, at your own pace.
Rosetta Stone offers the proven immersion method that more than 22,000 schools and 12,000 businesses have trusted for over 20 years. This award-winning interactive approach has been used by millions of learners around the world and is now accessible in the library — or anywhere, anytime.
Content Includes:
30 languages on 5 learning levels to meet a range of cultural interests & needs
Core lessons to build reading, writing, speaking & listening skills
Focused activities to refine grammar, vocabulary, pronunciation & more
Access from any web-enabled Mac or PC, in any browser
Mobile apps that enable learners to reinforce language on the go
Check out prattlibrary.org for more information.