In it's first few months on the road, the Mobile Job Center Powered by BGE/Exelon is making a difference throughout the Baltimore community.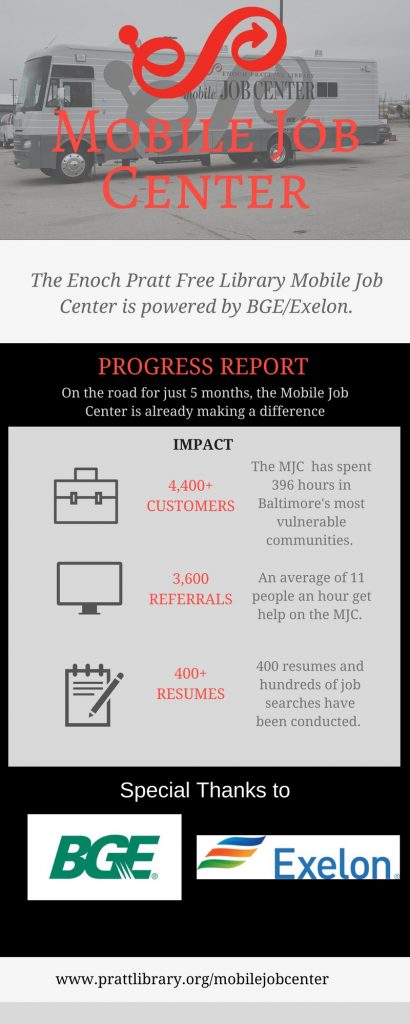 The Mobile Job Center offers computers, books, information, and assistance for job seekers and career changers in Baltimore city.
The vehicle features twelve individual computer workstations, a print collection, and library staff.
Check out the schedule for the Mobile Job Center here.