Pratt Library Awarded National Honor
The Enoch Pratt Free Library is proud to accept the Power of Libraries Award presented by SirsiDynix for the creation of the Mobile Job Center.  The Power of Libraries Award is a national honor awarded to library systems that are helping bring about change in their community.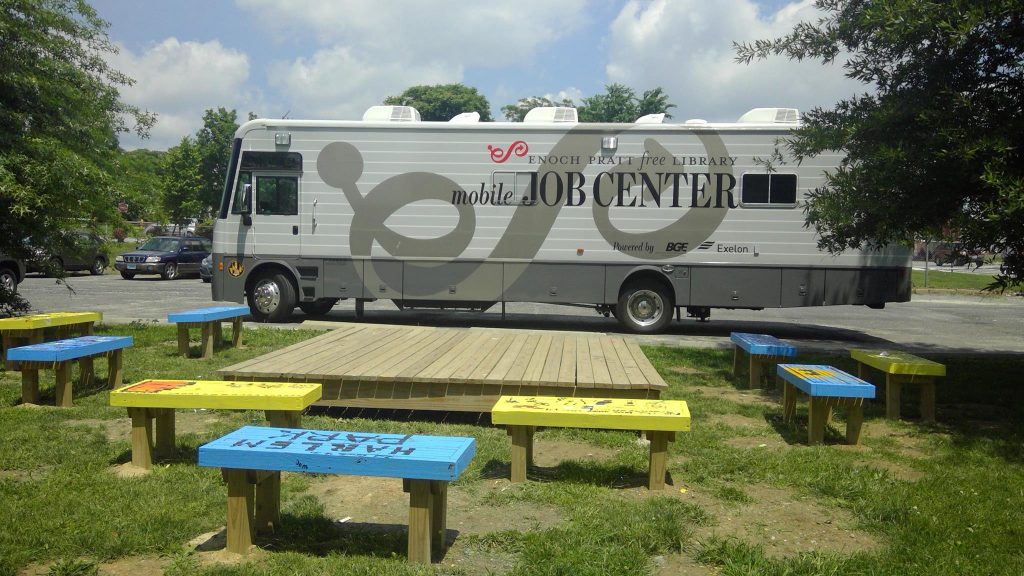 "We are happy to award the Enoch Pratt Free Library our annual Power of Libraries Award for the work they have done with the Mobile Job Center," says Eric Keith, Chief Marketing Officer with SirsiDynix.  "The social and racial inequalities experienced in Baltimore are immense and the work of Enoch Pratt is truly monumental. When we read about their Mobile Job Center and its success we were truly impressed. They are a genuine expression of the power a library can have in its community."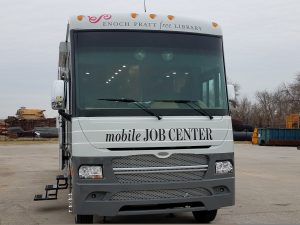 Since it hit the road in May of 2017, the Pratt Mobile Job Center has helped nearly ten thousand customers with resumes, cover letters, job searches, interview skills, referrals and more.  "In under a year, we've already seen the impact the Mobile Job Center is having in Baltimore," says Pratt Library President & CEO Heidi Daniel. "We're thankful to BGE and Exelon for their partnership in making the dream of a Mobile Job Center into a reality."
The Pratt Mobile Job Center is on the road five days a week helping an average of 10 to 11 customers per hour. The state-of-the-art vehicle has regular stops in eight Baltimore communities, as well as special appearances at dozens of job fairs and events across the city.