Suzanne "Zanne" Phillips, Teen Library Associate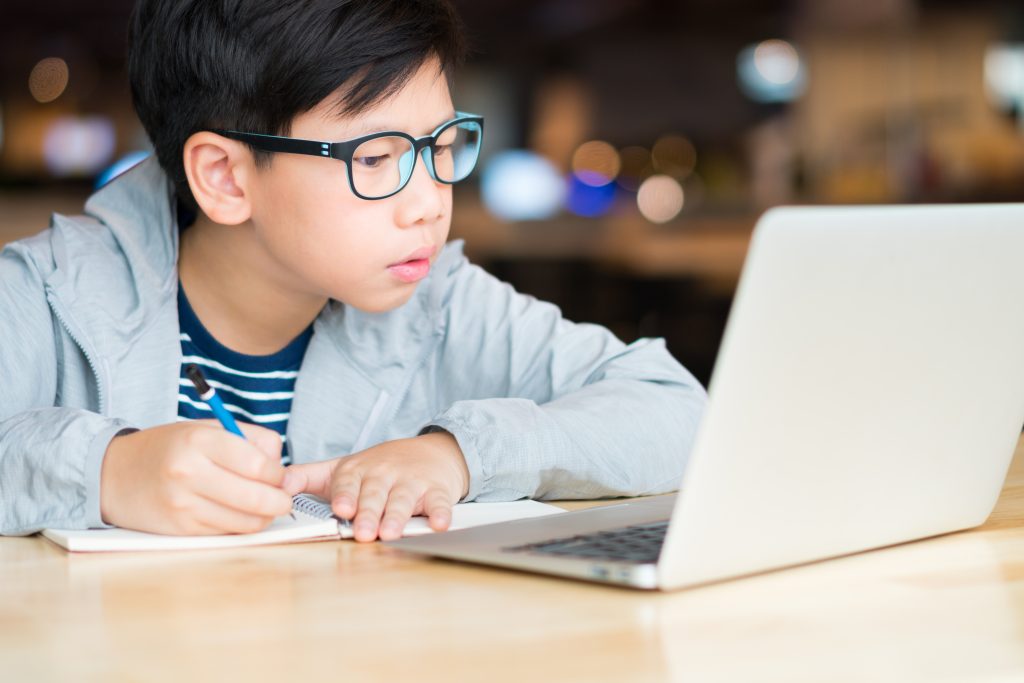 With much of the country in self-isolation or full lockdown mode due to the coronavirus pandemic, it's easy to just let your brain turn to mush. Boredom sets in quick – so much so that you might even miss going to school. Well, maybe not all of it, but at least the part where you learned new things every day.
If you want to keep your mind stimulated – or just stay up-to-date on what's happening with this whole virus situation – we've rounded up links for a few fun and free things to keep you occupied until you can leave the house again.
---
Get Coronavirus Info You Can Trust
It's understandable to be anxious and even scared about the coronavirus (COVID-19), because it's spreading so far and fast and affecting everyone's lives whether they have it or not. We're all trying to adapt to new ways of doing things without knowing how this will end. It's okay to be scared, but we need to be careful not to panic and spread misinformation that will make things worse.
Because there's so much happening with this virus all at once, everyone's looking for information about COVID-19. Unfortunately, not all the fast and easy "facts" you can find are really true. Wrong and even dangerous info about the virus is all over the place, and it can be hard to sort out the truth by yourself.
Luckily, we have a couple of reliable sources for COVID-19 info you can actually trust. First is the official COVID-19 information page from the Centers for Disease Control and Prevention (CDC), which is a great source of accurate, easy-to-find info about the virus. It's broken down into easy sections to answer your questions about the disease, including:
How can I protect myself?
What should I do if I think I'm sick?
What are the symptoms?
How many people have definitely gotten the virus in my state?
There's lots of other helpful info on the CDC's COVID-19 page too, including the most up-to-date guidelines and recommendations posted under "Latest Updates."
The Enoch Pratt Free Library website has its own page listing a lot of other helpful places to go for accurate, up-to-date information about the virus and how it's affecting life here in Maryland. It's a good idea to check these out before you share the social media post with a bunch of coronavirus "facts."
---
Learn About Coding and Technology
If you want to learn to code, now's the perfect time! There are a lot of sites that offer free coding lessons, including:
---
Take Art Courses and Tour Art Museums
Visit Artsy's 10 University Art Classes You Can Take for Free Online. These courses are all offered by respected colleges and universities over the internet, and they're all free.
If formal classes aren't your style, why not take in some of the great art museums' collections from your couch? You can check out online collections of art from the Museum of Modern Art and Whitney Museum of Art. Take a virtual tour of the Solomon R. Guggenheim Museum and Foundation. Even if you're not a big art fan, it'll give a break from all the reality show returns.
---
Keep Your Mind Fit While School is Closed
With school systems closing all around the country, many students (well, at least their parents) are looking for ways to keep their minds in shape for when schools finally reopen. Luckily, there are a few places offering online educational resources, such as:
For even more free online educational resources, check out this list.
---
Bonus: Use Our Digital Library!
If these aren't enough to keep you occupied, check out our homepage. And don't forget to sign up for Spring Reading too!
So, what are you doing to keep your brain from going all mushy? Let us know in the comments!