Happy Women's History Month! We love seeing women from the past highlighted and how they are inspiring the leaders of the future. Take a look at these curated lists from Hoopla. Don't forget you have 15 instant downloads each month. With a great collection of ebooks, film, and music, what are you waiting for?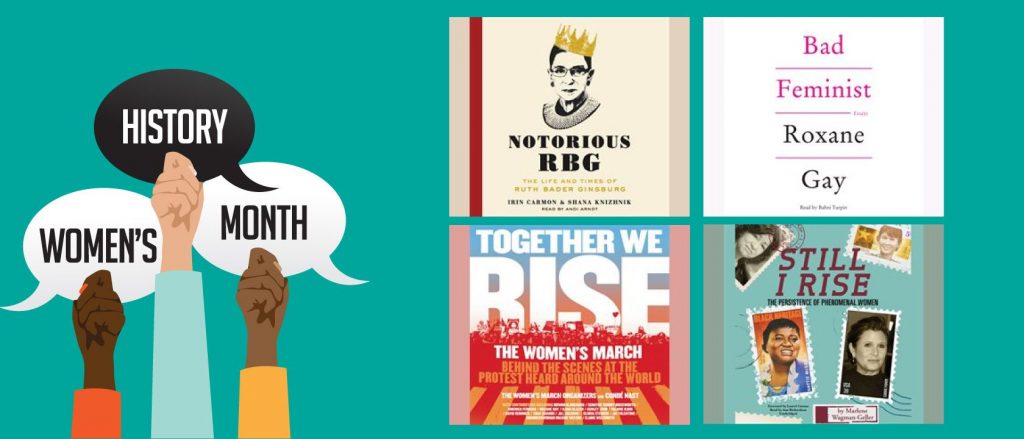 eBooks
For a full list of eBooks available in honor of Women's History Month visit here.
Comics and Graphic Novels
Give the genre a try with one of these picks for Women's History Month here.
Movies & Television
Interested in more movies for Women's History Month? Visit here for a full list of recommendations.
Music
Hoopla has a not only the latest but greatest from popular female artists. Take a look of a list of featured albums here.