by Eben Dennis, Fine Arts and Music Librarian
If you haven't heard, the upcoming annual gala hosted by the Pratt Contemporaries, The Black & White Party, will have a Studio 54 theme. It is time to get ready. The way I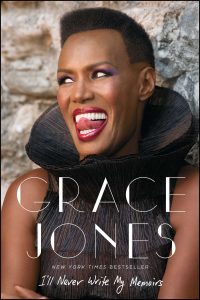 see it you can be (a) prepared, (b) really prepared, or (c) completely immersed. Just being prepared is fine of course. You can even use our resources without leaving your home. The books Inside Studio 54 by Mark Fleischman and I'll Never Write My Memoirs by Grace Jones are both available on ebook. You can even stream the movie 54 from the 90s starring Salma Hayek and Ryan Phillipe through our Hoopla app. Using these titles as a source of inspiration, you can put the finishing touches on your groovy John Travolta, Cher, or Grace Jones inspired costumes. This is a good start.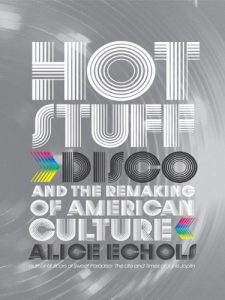 But if you really want to be prepared you need to have the anecdotes and stories to go with the costume. You will be walking the walk so why not have the talk too? This means you need to come down to the Fine Arts Department (or call us and have us send books to your local branch) and start your research. Turn the Beat Around: the Secret History of Disco by Peter Shapiro; Hot Stuff: Disco and the Remaking of American Culture by Alice Echols; and Life And Death On The New York Dance Floor, 1980-1983 by Tim Lawrence are all recommended reads. If you have some musical ability and want to get in the mood you can even borrow some sheet music: The Disco Era: Piano, Vocal, Guitar.
For the truly dedicated, The Andy Warhol Diaries–by the Studio 54 regular himself–is required reading. Due to regular harassment from the IRS, Warhol kept track of his daily life and spending habits by dictating his previous day's encounters and observations by phone to his longtime friend Pat Hackett. From 1976 until five days before his death in February 1987, Hackett dutifully typed Warhol's private thoughts and impressions (aka juicy gossip) right alongside what he paid for cab fare. Posthumously published with an introduction and light annotations in 1989, the Diaries are a nearly decade long who's who of New York culture and celebrity life.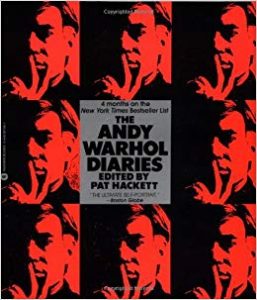 From the decadent to the depraved (or the other way around) Warhol spent time with everyone from future president Donald Trump (another Studio 54 regular) to Lou Reed. With Studio 54 serving as the prominent backdrop, political figures such as Ronald Reagan, Jackie Kennedy Onassis, and even the Shah of Iran mingled with pop stars like Madonna, Prince, and Mick Jagger. Baltimore connections include John Waters and Divine make cameos as well as the notorious document thief Barry Landau–who would be apprehended at the Maryland Historical Society here in Baltimore nearly three decades later.
This book is not to be consumed in one sitting. My reading instructions: (1) place this on a coffee table (or waiting area), (2) rely heavily on the index, and (3)consume in 15 minute portions. You won't be disappointed and you will have way more insight into the Studio 54 era of New York than you will ever need.
Or you can just be a contrarian and read This Ain't No Disco: the Story of CBGB by Roman Kozak- either way works.
Learn more about the Pratt Contemporaries. The 10th Anniversary Black & White Party will be held on January 19, 2019 at the Assembly Room. Find more information about the event here. On January 3rd, all active Pratt Contemporaries members will receive a members-only link to purchase up to 2 tickets per member. Those member tickets will be available at a discounted price of $100 each. Finally, on January 4th, a limited amount of tickets will go on sale to the general public for $150 each. Last year public tickets sold out in minutes!