by Demi Gough, Library Associate II
The Hate U Give by Angie Thomas spent more than 80 weeks at or near the top of New York Times bestseller list. On Tuesday October 2nd, Harbor East Landmark Theater screened an early showing of the novel's film adaptation.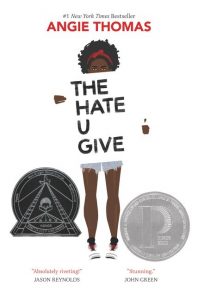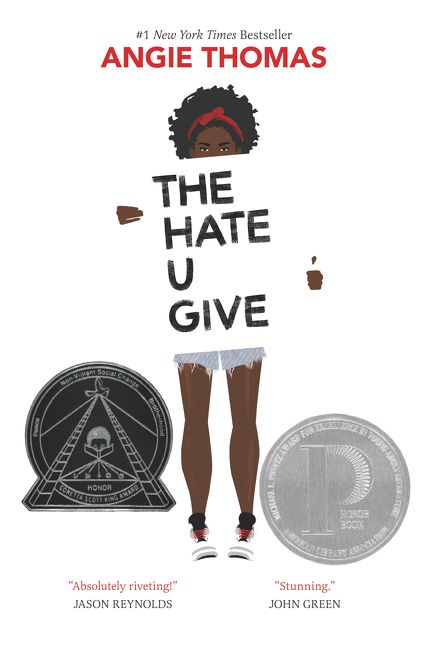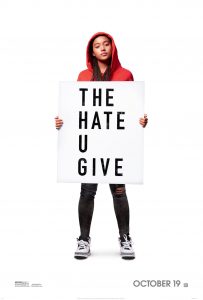 The serious, yet at times light, coming-of-age tale follows Starr, a well-to-do private school student whose family still lives in a bad neighborhood because it is their home. She navigates her two realities through a time of growing police brutality cases. In her life, Starr has witnessed the murders of two of her best friends. The most recent murder was a police involved shooting: a police officer shot and killed Khalil; her last best friend and first crush.
This incident puts Starr in a compromising position. Does she speak up for Khalil who no longer has a voice, or keep quiet out of fear of being found out that she does not live in a neighborhood like her classmates? The film brings to the forefront conversations about finding your voice when no one will listen, police involvement in black communities, code switching, and other nuanced race relations.
The film (and novel) pulls in non-people of color to try to get them to understand the reasons why Black people fight to be heard and seen. The film explores the need for empathy from both Black and non-people of color to move forward breaking barriers that once pulled them apart. The film will make you laugh, cry, smile and rejoice as the characters grow. The film premiers everywhere on October 19th.
Click here to check out The Hate U Give at the Pratt before you see the movie.