It's that time of year! These new books, DVDs, and online resources will help prepare your kids to get back in the classroom.
Children's Books About School
Children's Reference Books For English
Children's Reference Books For Math
See a full list of new children's titles here.
Watch and learn with these educational DVDs
Practice reading online with our new online resource, BookFLIX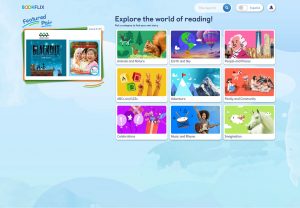 Use BookFLIX at your local library or at home! With colorful animation, rich audio, and interactive games, BookFLIX is a perfect resource to engage and support readers from Kindergarten to 3rd grade.
BookFLIX includes:
Classic video storybooks matched with a related nonfiction eBook
Spanish language versions of many pairs of matched videos and eBooks
Read Aloud support
Educational games and activities
Recommended, age-appropriate links to allow students to extend their learning on a subject
Meet the author section