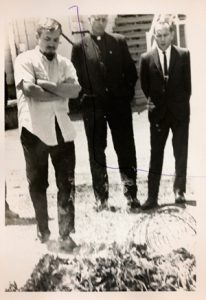 On May 17, 1968, nine men and women entered the Selective Service Offices in Catonsville, Maryland.  They removed several hundred draft records, and burned them with homemade napalm in protest against the war in Vietnam. The nine were arrested and, in a highly publicized trial, sentenced to jail.
This act of civil disobedience intensified protest against the draft.  It prompted debate in households in Maryland and across the nation.  It stirred angry reaction on the part of many Americans. The act also propelled the nine Catholic participants – especially priest brothers Daniel and Philip Berrigan – into the national spotlight.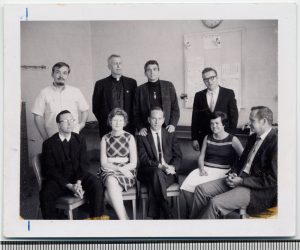 The Catonsville action reflected not only the nature of the Vietnam antiwar movement in 1968, but also the larger context of social forces that were reshaping American culture in the 1960s.
Fifty years later, you can view historical documents linked to the Catonsville Nine on Digital Maryland, including photos, videos, and court records.
On Saturday, May 19 at 2pm the Edmondson Avenue Branch will hold a movie screening and discussion of "The Trial of the Catonsville Nine."
Digital content contributed by Cornell University Library, Friends of the Catonsville Branch of the Baltimore County Public Library, Herman Heyn, Dean Pappas, Lynne Sachs and University of Baltimore Library.