All week we're giving you a sneak peek inside the renovated Central Library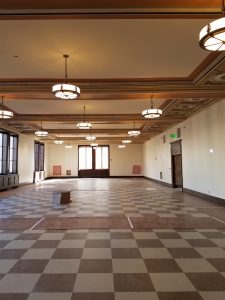 The Central Library is closed for renovations this week.  Pratt Chat is giving you an inside look at some of those renovated spaces.  Today, we're going inside the new Creative Arts Center.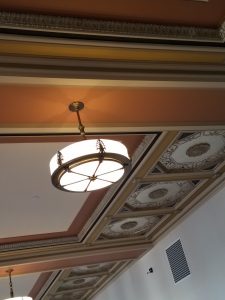 The Creative Arts Center, on the 2nd floor, previously housed the Library's Fine Arts and Humanities Collections.  The new space will be a place for exhibitions, live concerts, performances and so much more.  The Center will provide an intimate  space for dance, music and theater productions by professional and student artists.
During the renovation, the ceiling of the room was restored to its historic grandeur.  Replication light fixtures were installed.  The floor was also restored.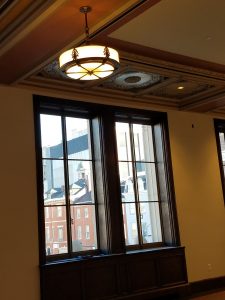 When Central reopens on February 20, the Creative Arts Center will temporarily house Fine Arts and Humanities.