by Flory Gessner, Fine Arts and Music Librarian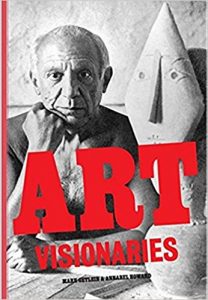 Art Visionaries by Mark Getlein and Annabel Howard. When happening upon Félix González-Torres' work in a museum, the un-indoctrinated might not recognize the twin clocks, piles of candy, or strings of lights as portraits of his partner Ross. Read more about the art that has come to symbolize love during the AIDS crisis and the life of Félix González-Torres in Art Visionaries by Mark Getlein and Annabel Howard.
I Will Never Forget You: Frida Kahlo to Nickolas Muray, Unpublished Photographs and Letters by Salomón Grimberg. While Frida Kahlo and Diego Rivera had a notoriously stormy and treacherous marriage, Frida enjoyed a long and meaningful relationship with the Hungarian photographer Nickolas Muray. This book of photos and letters creates a portrait of an affair between a highly-mythologized artist and one of the pioneers of color photography.
The Work of Charles and Ray Eames: a Legacy of Invention by Donald  Albrecht. The married team of designers, Charles and Ray Eames, created some of the most unique and enduring furniture and architectural design of the last century. Explore the legacy of this productive partnership in a book assembled by the Library of Congress and the Vitra Design Museum in Germany.
Yoko Ono: Collector of Skies by Nell Beram & Carolyn Boriss-Krimsky. For nearly 50 years John Lennon received full credit for the song "Imagine," which is directly based on the art of his widow, Yoko Ono. While formal credit has only recently been acknowledged, Ono's conceptual art and place in the international experimental art scene spans decades. Read about Ono's body of work and discover a new perspective on this prolific artist and her influence on art and music in this concise biography.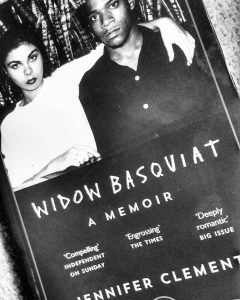 Widow Basquiat: A Love Story by Jennifer Clement. In Basquiat's 1982 painting "A Panel of Experts," the name Madonna is crossed out below the name Venus. The "Madonna," may be referring to pop-star Madonna (whom Basquiat briefly dated), but Venus is referring to his long-time girlfriend Suzanne Mallouk. Read about their life together in Widow Basquiat by close friend of both, Jennifer Clement.
Elizabeth Catlett: An American Artist in Mexico by Melanie Herzog. American multi-hyphenate artist Elizabeth Catlett chose the ex-pat life when she fell in love with fellow artist Francisco Mora in the 1940s. Read about how her move to Mexico expanded her view on the Black Experience in North America, and her boundary-breaking life and career in this book.
When Marina Abramović Dies by James Wescott. While Marina Abramović is a highly visible presence in the contemporary art world, she began her career as part of a duo with an artist known solely as Ulay. Even their breakup was a dramatic performance piece: in 1988, after over 12 years together, they walked towards each other from opposite ends of the Great Wall of China, met in the middle, and vowed never to see the other again.
Christo and Jeanne-Claude: in /out studio by Christo. This catalog spans the dramatic and whimsical collaborations of the couple Christo and Jeanne-Claude. Together, they transcended the limits of sculpture, architecture, and performance for over thirty years.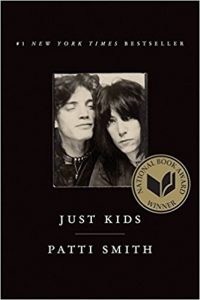 Just Kids by Patti Smith. Though their relationship began as romantic and turned largely platonic, Just Kids is a love story about Patti Smith and Robert Mapplethorpe. Patti Smith's memoir is a love letter to art, New York, poetry, and a magical time spent developing as an artist with her close friends.
Beautiful Losers: Contemporary Art and Street Culture, edited by Aaron Rose, Christian Strike,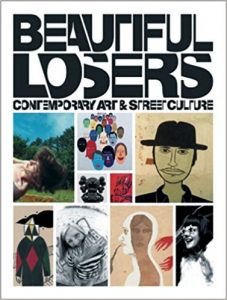 Alex Baker, Arty Nelson and Jocko Weyland. In this tome of graffiti and youth culture, see how artist couples like Ed and Deanna Templeton, Barry McGee and Margaret Kilgallen, and Chris Johanson and Johanna Jackson created diverse bodies of work that transcended old art world boundaries of street art, folk art, skateboarding, painting, photography, and video.