by Eben Dennis, Fine Arts and Music Librarian
There has been no shortage of biographies, autobiographies, and memoirs of musicians published in 2017. Some of the most circulated titles in the Fine Arts and Music Department included David Bowie: A Life by Dylan Jones and two books about Prince: The Most Beautiful by Mayte Garcia and Dig if You Will the Picture: Funk, Sex , God and Genius in the Music of Prince by Ben Greenman. Additionally, the highly anticipated Gold Dust Woman: a Biography of Stevie Nicks by Stephen Davis is hitting the shelves right now. Though you may have heard of these, dozens of other bios and memoirs were published in 2017 that may have slipped under your radar. Here are twenty sentences about ten titles worth reading this winter. In no particular order…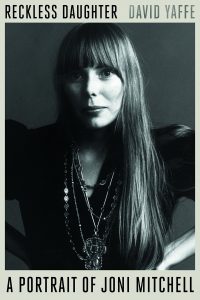 Reckless Daughter: A Portrait of Joni Mitchell by David Yaffe. This biography, written with rare access to the subject, tells the story of an uncompromising artist, and immensely talented songwriter who transcended the "60s folk-singer" label. Big reviews in the Atlantic and the NY Times suggest that the biographer and the tuning pegs of Joni's guitar had some things in common.
Queen of Bebop: the musical lives of Sarah Vaughan by Elaine Hayes. The long overdue bio of one of the greatest (not just jazz) singers of the 20th century. This book leans heavily on interviews with those who knew Vaughan well, making it more than a chronological story pieced together from dusty newspaper reviews and manuscript collections.
Toscanini: Musician of Conscience by Harvey Sachs. Drawn heavily from manuscript collections (forty years of newly available source material in fact!) this book updates the previous Arturo Toscanini biography written by Sachs in 1978. This 900 page tome about the most recognized conductor of the 20th century is a must read for classical music enthusiasts.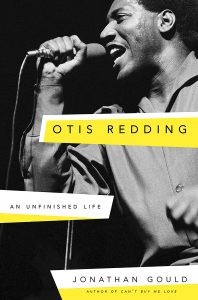 Otis Redding: An Unfinished Life by Jonathan Gould. Perhaps the most deeply researched biography of Otis Redding, published fifty years after the singer's  tragic death at the age of twenty-six. One of American music's best voices and one of our biggest losses.
I'm Just Dead, I'm Not Gone by Jim Dickinson. From the shadows of the Memphis music scene, Dickinson emerged to play with and produce artists ranging from Aretha Franklin and the Rolling Stones, to Big Star and the Replacements. If you enjoy American music and aren't familiar with Dickinson this is a must read.
First Time Ever: a Memoir by Peggy Seeger. Using her own biography written by Jean Freedman for chronological reference, folk-singer Peggy Seeger writes of her own life from memory. Her beautiful recording Animal Songs for Children gives me a brief respite from some of my three year old's other favorite albums–to Peggy I am forever grateful.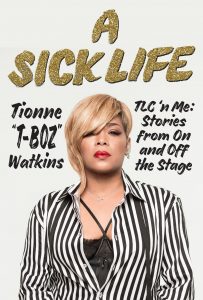 A Sick Life: TLC 'N Me: Stories From On And Off The Stage by Tionne Watkins.This autobiography goes beyond Watkins' life as member of best selling American girl group TLC, and delves into her private struggles and challenges dealing with sickle cell anemia. Serious question: was calling someone a "scrub" part of the popular lexicon before TLC?
Gone: A Girl A Violin A Life Unstrung by Min Kym. Born to a  traditional Korean family in Great Britain, Min Kym was a violin prodigy by the age of six and a world class player by her mid-20s. This short book recounts a period of self-reflection and recovery after the theft of her Stradivarius from a cafe leaves her emotionally crippled and unable to play.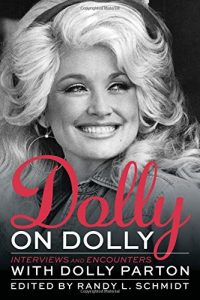 Dolly on Dolly: Interview and Encounters by Dolly Parton. This compilation of 25 interviews with Dolly, evenly distributed from the late 60s to the present day,  is easy to skip around and read in bits and pieces. Crack it open to any page and bask in Dolly's wit, humor, intelligence, and huge personality.
Cowboy Song: The Authorized Biography of Thin Lizzy's Philip Lynott by Graeme Thomson. Born to a Guyanese father and a Irish mother, Lynott  emerged from Dublin as one of Ireland's most unlikely stars. I highly recommend cranking Johnny the Fox and reading this book as a solid snow day activity this winter.
If you have other suggestions, or feel the need to point out any grievous omissions, please leave a comment on Facebook or Twitter. We would like to hear from you!