Summer's not over yet! There's still time to discover your favorite summer read.
Adult Summer Challenge 2017 participants recommend the following: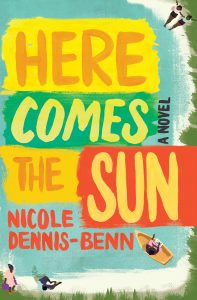 Cherrie W. (Central Library) on Here Comes the Sun by Nicole Dennis-Benn: I'm still reeling from reading this book[…] […]I am amazed at how well it describes growing up in poverty in the Caribbean. To read about the generational neglect and pain of the three protagonists – Delores, Margot, and Thandi and their life experiences amid the colonialism, classism, and colorism that existed in Jamaica at that time, in addition to the challenges of living in a country that relies on tourism dollars, was painful and yet poignant. Excellent read!
Monty P. (Central Library) on American Eclipse by David Baron: David Baron shows us a fascinating glimpse of 1878 America as several scientists and adventurers travel into the West to chronicle the first major solar eclipse in our nation's history.  Pioneering scientists James Craig Watson, astronomer Maria Mitchell, Thomas Edison, and many more braved early railroad travel, stagecoach and numerous hazards to bring us out of a barbarous Gilded Age and onto the world scientific stage by recording a remarkable celestial event.  This book reminds me of some of Bill Bryson's work, with multiple facets of interest and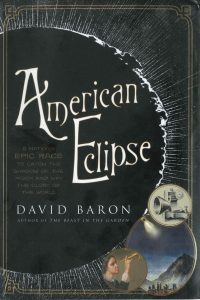 wonderful details.  This is a good book-group choice in this year when we are anticipating another total solar eclipse.
Anne M. (Govans Branch) on A Doubter's Almanac by Ethan Canin: This is the story of a family that falls to pieces under the pressure of living with an abundantly gifted tyrant.  Milo Andret is a mathematician whose way of living in the world is painful, both for his family, colleagues and lastly, himself.  He had an unwillingness to ease anyone's pain; or rather, a complete 'inability' to ease it.  His or anyone else's.
Mona P. (Light Street Branch) on A Patchwork Planet by Anne Tyler: Baltimore author has written a sweet story of a single dad who struggles to be a good person, father, son, worker, and friend.
Lucie F. (Staff) on The Muse by Jessie Burton: I was happily caught up in Jessie Burton's beautiful words and in the entwining stories of the two heroines in two different eras, as a mysterious painting of St. Rufina is created, then discovered. At first Odelle and Olive seem very different: one is a Trinidadian immigrant and writer trying to find her place in 1960's London, the other a wealthy British daughter on vacation in Civil-War-era Spain, who paints in secret. The painting's backstory connects them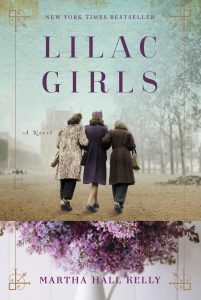 plot-wise, but as the novel progresses, Burton explores their connection more deeply in terms of what it means to create, to put your creation out in the world, and the way it affects relationships.
Emily  A. (Washington Village Branch) on Lilac Girls by Martha Hall Kelly: The extensive research done for this story combines with the former journalist author's talent to provide an extensive view of society on two continents from the beginning of Germany's invasion of Poland in World War Two and throughout the war, to the late-twentieth-century aftermaths of the three main characters. Well done!
For a chance to win fabulous prizes, submit an entry to the Adult Summer Challenge here. The program ends August 16.