Our 2017 Adult Summer Challenge participants have discovered some fantastic summer reads. Here are some:
Latanya C. (Central Library) on Fun Home : A Family Tragicomic by Alison Bechdel: This was the first time I ever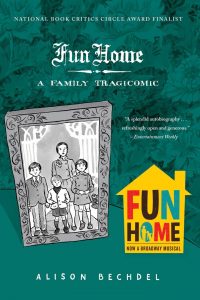 read a graphic novel.  It was really fun and interesting.  The story was amazing.  To live with someone all your life and not know that they are living a secret life is mind-blowing.  I saw a lot of me in the author.  Even though the story was a comedy, you could feel her pain.  I recommend this book to everyone.
Catherine H. (Govans Branch) on Eleanor Oliphant Is Completely Fine by Gail Honeyman: A great read with a fascinating lead character, this story explores what happens when a woman accustomed to a life of isolation begins to make meaningful connections with others. Both funny and heartbreaking at times, Honeyman manages to strike a balance that keeps Eleanor from being too quirky or too sad.  By the end, you'll be cheering for Eleanor and reveling in her transformation.
Mark C. (Govans Branch) on Born a Crime by Trevor Noah: An incredible memoir of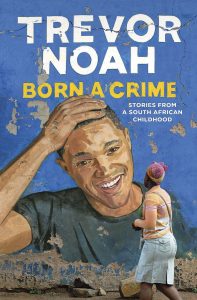 the Daily Show host growing up in Apartheid and post-Apartheid South Africa. What a life! Easy to read and very engaging, filled with a mix of humor, poignancy, critique of Apartheid, history, and celebration of his mother.
Jenna H. (Hampden Branch) on A Man Called Ove by Fredrik Backman: A good read
to help you think deeply about people and how to make a positive change in the lives of others.
Michael D. (Light Street Branch) on A World Undone: The Story of the Great War, 1914-1918 by G. J. Meyer: Consider this book as a beautifully researched update of Tuchman's Guns of August. And then the history goes on for many readable pages, emphasizing European events on the battlefields of the Great Powers as well as some lesser events on the ground, giving general coverage to events at sea and in the colonies of the warring power through the end of 1917.  The author clearly benefited from the five decades of more released information since Tuchman. He will cover the impact of America's entry into the war in the next volume…which I look forward to.
Nicole M. (Orleans Street Branch) on And Then There Was Me by Sadeqa Johnson: Great book! All women can relate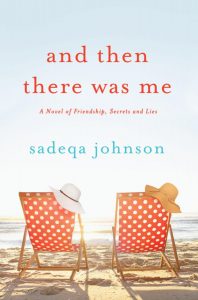 with family, children, friendship, marriage, and infidelities.
Holly T. (Staff) on Dying To Be Me by Anita Moorjani: Anita Moorjani's Near-Death Experience and complete recovery from stage 4 cancer is amazing and wondrous! It's also hard to believe. But it's a beautiful story. "I want to believe" as Fox Mulder's UFO poster says.
Yvonne M. (Walbrook Branch) on The Shack by William P. Young: What a great read. The Shack makes you contemplate everything you've been taught about religion.
For a chance to win fabulous prizes, submit an entry to the Adult Summer Challenge here.