Looking for reading suggestions? Here's another round of wonderful reviews from participants in the Adult Summer Challenge: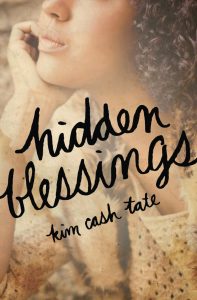 Nicole J. (Edmondson Avenue Branch) on Hidden Blessings by Kim Cash Tate: This book was excellent. It showed her journey through breast cancer and also told a story of true love.
Cecelia A. (Forest Park Branch) on Black Man, White House: An Oral History of the Obama Years by D. L. Hughley with Michael Malice: I loved this book.  It provided an "inside" (tongue-in-cheek) view of the major players and their "reactions" (also tongue-in-cheek) to some of the more momentous events in the White House.  Not only did I laugh (and who couldn't use a good laugh now), but I learned a few things about politics/politicians and was reminded of events that I had forgotten.  If you're a news junkie, like me, you will enjoy this book and if you're not you may be when you finish it.
Whitney J. (Hamilton Branch) on Conclave by Robert Harris: While I'm not a Catholic, I've often been intrigued by the process of selecting a new pope. There are so many books and movies about this topic. Conclave deals with it beautifully. Truly engrossing.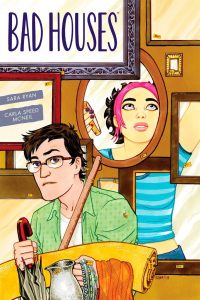 Krista L. (Light Street Branch) on Bad Houses by Sara Ryan: It's an amazing graphic novel about letting go…. I related so much of this to my life and the things that I'm dealing with now.
Shana B. (Roland Park Branch) on The Mime Order by Samantha Shannon: Second book in a series of seven and very good! The master plot is starting to shape up and the characters are so interesting!
Anthony B. (Waverly Branch) on Americanah by Chimamandah Ngozi Adichie: A reflective book about the immigrant experience: how experiencing two cultures at a young age can lead you to view the world in a more critical perspective. You begin to understand that no culture is perfect and that socialization can, with time, claim all people, including yourself, as a victim. It is a coming of age, romance, critical, sociological, political, and historical reading. A beautiful and must-read novel that exposes the power of fiction to create empathy across all boundaries and to build bridges over walls.
For a chance to win fabulous prizes, submit an entry to the Adult Summer Challenge here.