We've received many great reviews from participants in the Adult Summer Challenge, "Build a Better World." Here are some of our favorites: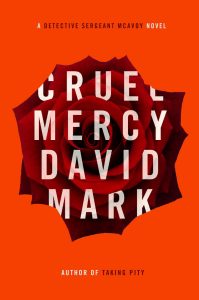 Helen B. (Central Library) on Cruel Mercy by David Mark: A promising Irish boxer and his trainer, a legend in the Irish Romany community, meet with shocking violence in New York City, leaving one of them dead and the other comatose. Married to a Romany woman and familiar with the victims, Detective Sergeant Aector McAvoy is sent from Yorkshire to assist with the investigation. He also has a personal mission: to find his brother-in-law, another boxer who vanished at the same time. McAvoy soon stumbles upon troubling links to a power struggle among organized crime families, money laundering, and a revered priest. But is he a player or a pawn? A gripping addition to the D.S. McAvoy series, Cruel Mercy examines how loyalty, faith, and love can be tested by the temptations of contemporary life.
Mycala W. (Govans Branch) on Designing Your Life by Bill Burnett and Dave Evans: Not only is this book helpful in leading us to look at our life situations in completely new and different ways, it is also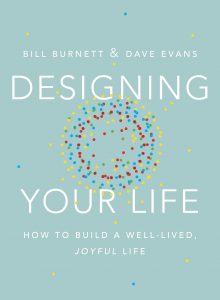 very funny. Most of the humor is in the first half of the book where they say things that cause light bulb moments, such as, why are we so hard on ourselves if we don't know what we want to do with the rest of our lives in our teens? Would we want a 17-year-old telling us what to do with our lives? Even if it WAS us at 17? Good point! Then it goes on to the exercises. Have a notebook and pen at the ready. There are some really fun exercises in here to think creatively about work, hobbies, and how we want to spend our time. Excellent book!
Katie M. (Hamilton Branch) on Delicate Monsters by Stephanie Kuehn: Yowza! What a surprising and edgy YA novel. Two antagonists and no protagonists make for an interesting character development process.  Simultaneously fascinating and repulsive. Great read!!
Nina W. (Hampden Branch) on Night School by Lee Child: We read all the Jack Reacher books on our road trips.  This one kept us entertained on a weekend jaunt to Richmond.  We encountered traffic slowdowns both ways so were glad to have this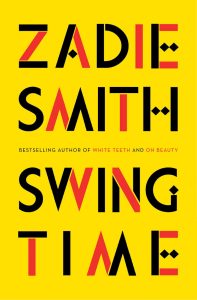 book to keep up from going nuts.
Himani S. (Light Street Branch) on Swing Time by Zadie Smith: You will read and see yourself, your mother, your best friend in these pages.  Just a wonderful commentary on the strengths and flaws of character that pull us through or that we survive[…]. A rich depiction of life with poverty, glamour, urban and remotely rural, and how the interplay of this has sculpted the main character.
For a chance to win fabulous prizes, submit an entry to the Adult Summer Challenge here.