Writers LIVE! – Sujata Massey at the Roland Park Branch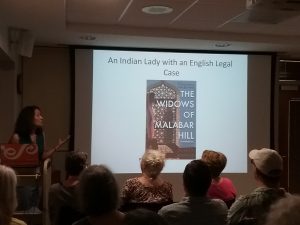 On Saturday, May 12, Roland Park resident and award-winning writer Sujata Massey wowed a packed room at the Roland Park Branch. Forty people delighted in her presentation about her most recent book, The Widows of Malabar Hill, the first in a new series set in 1920s India.  Sujata showed slides of research trips to India for her new Perveen Mistry series as well as some tantalizing tidbits for book two, due out next year.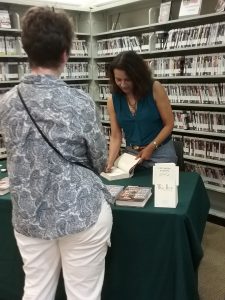 The program got rave reviews with one attendee saying, "Great program!  Sujata is a fascinating, captivating speaker and author.  I loved the Rei Shimura series and I look forward to reading her new series." Another mentioned, "Sujata is completely charming.  I loved her book and am inspired to read more by her."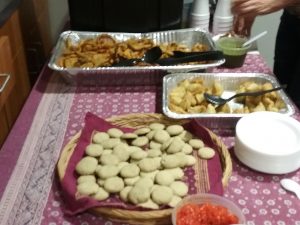 Tasty treats were provided by local Indian restaurant Namaste Baltimore.  Sujata even brought her homemade traditional Parsi biscuits for everyone.
Fans lined up afterward to buy a signed copy at The Ivy Bookshop's table.
You can check out more titles by Sujata Massey at the Pratt Library. Just click on the cover!