Get your blindfolds out.  Okay.. you might need your eyes for this. Before it was a hit Netflix movie, BirdBox was a book.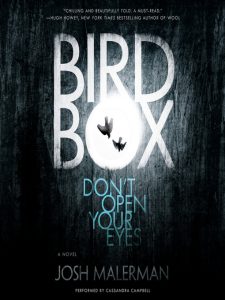 BirdBox by Josh Malerman
Something is out there . . . Something terrifying that must not be seen. One glimpse and a person is driven to deadly violence. No one knows what it is or where it came from.
Get your eBook on Hoopla Digital today.. or check out the e-Audiobook on Overdrive.