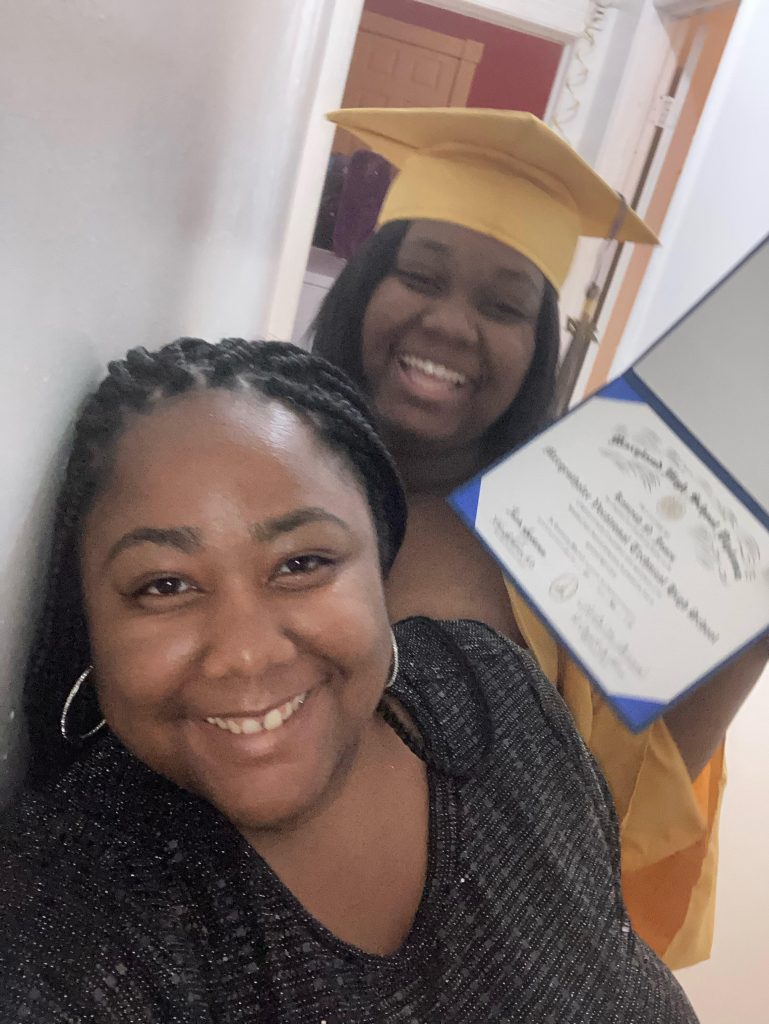 The Enoch Pratt Free Library was able to chat with one of the recent graduates of the Career Online High School. Kelly Ross graduated with a diploma and a certificate as a Home Care Professional in April. Congrats Kelly! Below, she shares her experience with the program.
Why did you choose Career Online High School?
I chose Career Online High School because I saw an opportunity for me to obtain my high school diploma.
What was the process of going to school online like?
I actually enjoyed the flexibility of online schooling. I loved the fact that while my babies were virtually learning I could be doing the exact same thing.
How do you hope receiving your diploma will impact your life?
It has already given me a boost of self worth, and self esteem.
What's next for you?
I just recently applied for a CNA/GNA program so that I can pursue a career in Healthcare.
What advice would you have for someone considering the program?
Do it!! Oftentimes we are so afraid of taking a risk for fear of failure, but when you have a goal and little people watching you, it makes you forget about the what if's and go after what you want.
Anything else you want to tell us?
Yes, Thank you so much for this opportunity. I am so happy and thankful that I finally have my high school diploma, and even more thankful that I was able to obtain it before my baby received hers.
For more information on how you can now earn your high school diploma entirely online go to Career Online High School, and check out an exciting new scholarship-based program available through the Pratt Library.
Career Online High School is made possible with the support of Crown Castle and the David and Barbara B. Hirschhorn Foundation.