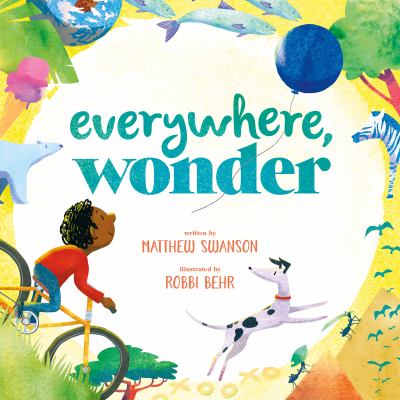 This May, join the Pratt Library in celebrating children's creativity and imagination with exciting programs all month long. This year, we are spotlighting Everywhere, Wonder by Matthew Swanson and Robbi Behr. This heartfelt picture book explores the wonder in the world, while encouraging young minds to discover the extraordinary in the ordinary, and creatively share their stories with others. Check out the book from your local branch or download the eBook from the Pratt's eLibrary!
Save the date for these fun programs!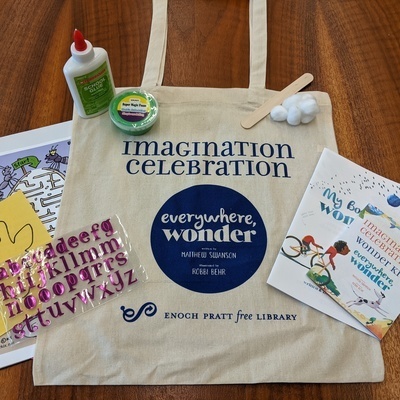 Create your own story to share! Wonder kits are filled with activities and crafts for preschoolers that encourage creativity and imagination. Pick one up at any branch while supplies last.
Imagination Celebration: Wonder Kits
Saturday, May 1 to Saturday, May 29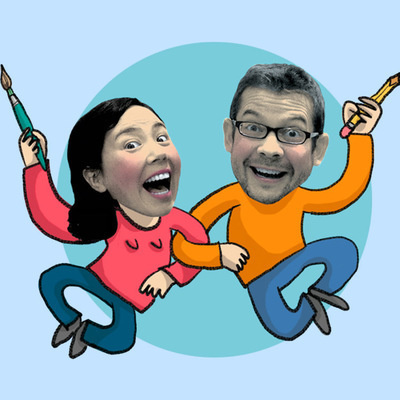 Meet author Matthew Swanson and illustrator Robbi Behr! Following a reading of Everywhere, Wonder and a discussion of observation and storytelling, participants will learn simple binding techniques, work together to crowd-source an illustrated book, and work independently to create their own illustrated journals.
Half Day Fun: My Book of Wonder
Wednesday, May 5 at 4:00pm
Virtual event
Finding the Wonder (and Telling Your Story)
Saturday, May 8 at 11:00am
Virtual event
For more Imagination Celebration events, please visit here.