by Tom Warner (Best & Next Department)
If buildings were listed on the Internet Movie Database (imdb.com), the Central Library would have quite an impressive filmography. Several television shows, including NBC's Homicide: Life On the Street (1993-1999) and Fox's short-lived Past Life (2010) have filmed episodes at the library, and the CEO's boardroom even made a cameo appearance in the 2005 George Clooney movie Syriana. But for high-profile "Central casting," nothing tops the featured role the Central Library played in "The Mud Nest," a 1961 episode of the popular CBS TV series Route 66 (1960-1964.) Fortunately, you can now watch this Season 2 episode and the complete series for free on Hoopla using your library card!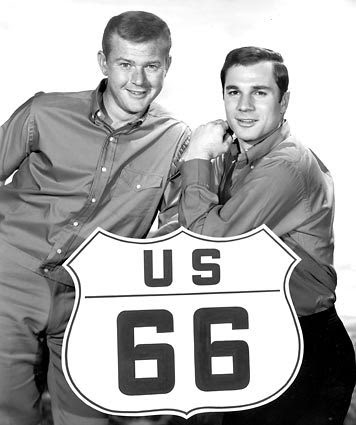 For those of you too young to remember, Route 66 starred Martin Milner (future star of Adam-12) and George Maharis (Exodus) as young drifters Tod Stiles and Buz Murdock. From 1960-1964, these two restless road warriors traveled across America (though rarely on Route 66) in their sporty Chevrolet Corvette on CBS' popular Friday night drama series. One of the most appealing aspects of the show – besides its outstanding writing, groovy Nelson Riddle theme song, and a stellar cast of guest stars (many of whom – like William Shatner, Ed Asner, Julie Newmar, Lee Marvin, and Milner's future Adam-12 co-star Kent McCord – would go on to later fame and acclaim) – was that it was filmed entirely on location, serving as a sort of dramatic travelogue throughout the U.S. at a time when the nation was much more provincial than today's homogenized landscape with a Starbucks or 7-11 on every corner.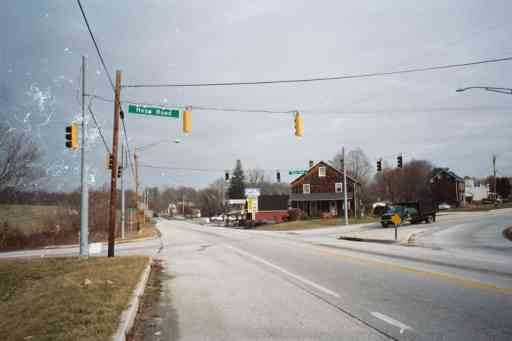 "The Mud Nest" episode of Route 66 opens in the fictional "nowhere bend in the road" town "Hester" (the very real town of Hess, MD near Sunnybrook Farms). There, a chance encounter with a rural Maryland family bearing a striking resemblance to him leads Buz to Baltimore where, with the help of Pratt Library and a police detective, he searches for the woman who might be his birth mother.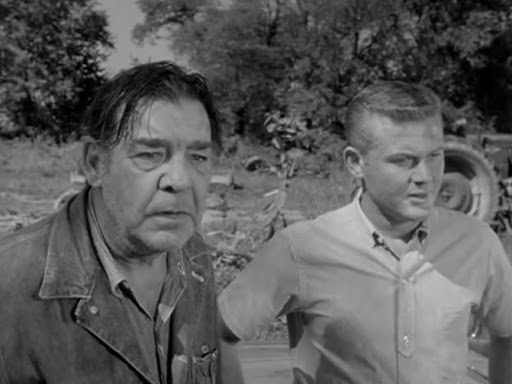 Buz learns that he's related to the Colby clan (with George Maharais's real-life siblings – brothers Mark and Hank and sister Cleopatra – making cameo appearances), and meets a cantankerous relation, Grandpa Colby, who's played by Lon Chaney, Jr. Colby gives Buz a picture of his alleged birth mother, Dorothea, whom the adopted Buz never knew.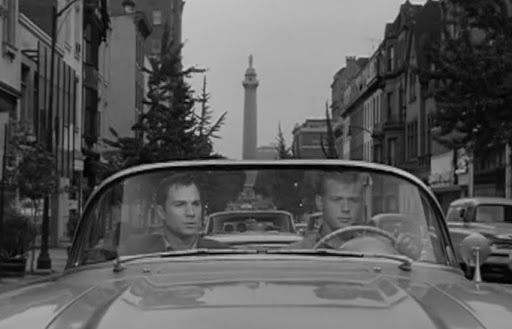 In Baltimore, the boys drive past the Washington Monument, The Block, and the old Victorian Gothic-style Pine Street police station, where Buz meets Lt. Tagelar, a Missing Persons detective played by a young Ed Asner.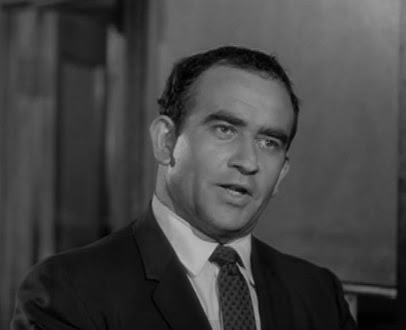 And then they arrive at the Central Library, for even though they are out-of-towners, Tod and Buz already know the best place in town to go for information!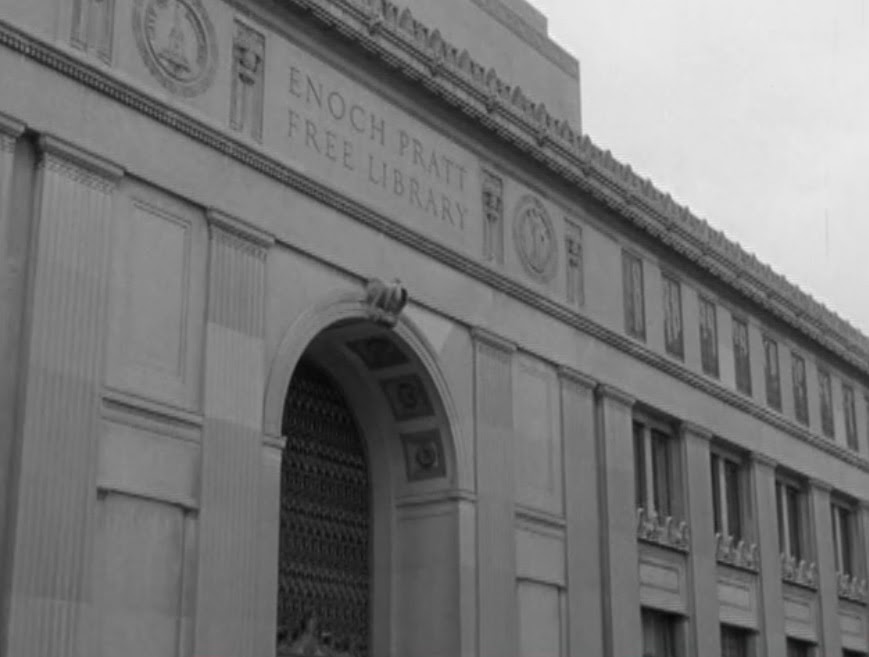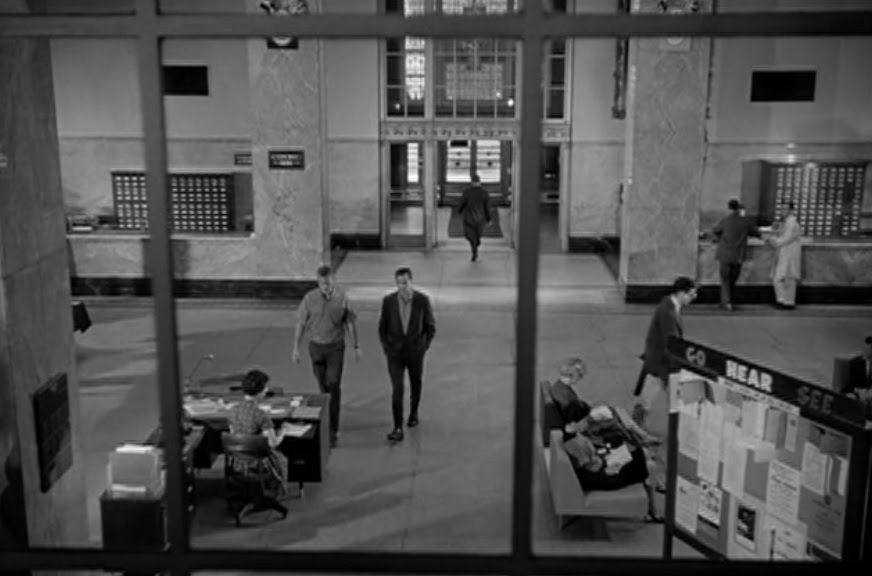 At the library, Tod and Buz seek evidence that Buz's mom existed by checking Polk's Baltimore City Directories in the mezzanine of what is now the Best & Next Department.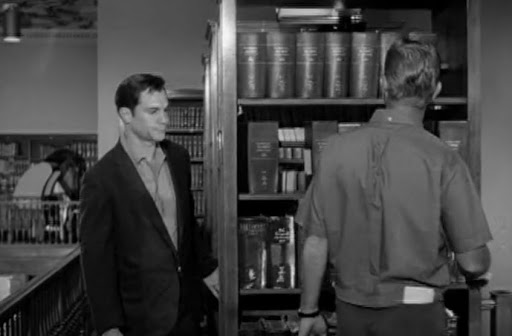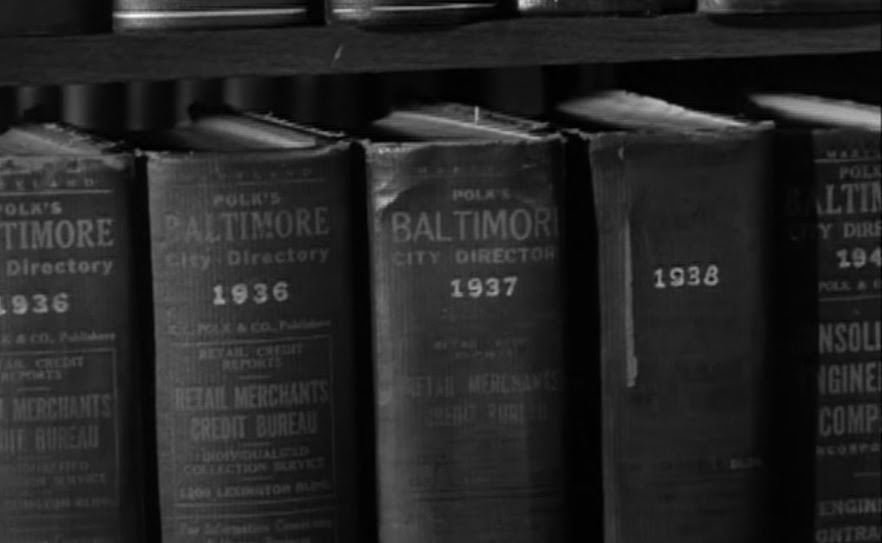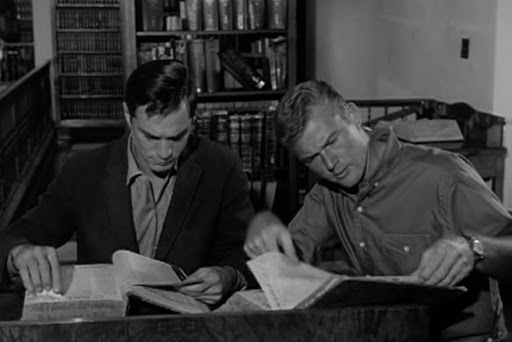 After concluding their library research, Buz and Tod head across town to Johns Hopkins Hospital, where Buz has an emotional encounter with nurse Dorothea Colby (played by Betty Field), who has changed her name to Thompson. It turns out (spoiler alert!) she isn't Buz's mother and became a nurse only after she lost a child and resolved to help future newborns. "Please, don't hate your mother," she pleads. "She gave you life, which is more than I could give my child." In a touching final scene, the two strangers end up bonding as a surrogate mother and child. For a guide to all the Baltimore locations in this episode, check out Doug Dawson's excellent photos and commentary at ohio66, as well as Frederick N. Rasmussen's "Heading back down Route 66" Baltimore Sun article (June 3, 2012).