By: Vianey Becerra, Social Media Manager
Do you speak Spanish? So do we!
This Hispanic Heritage Month, equal access to important resources and information for the Latinx community in Baltimore was a main priority. That's why we created the new Pratt en Español Facebook group. Here you'll find information on Pratt programming, services, books and more, completely translated in Spanish. Our weekly live program, Más Allá de los Libros, provides the most recent updates from the Pratt Library and hosts partner organizations to share local community resources.
Scroll down to view some of our past posts on the Pratt en Español Facebook group.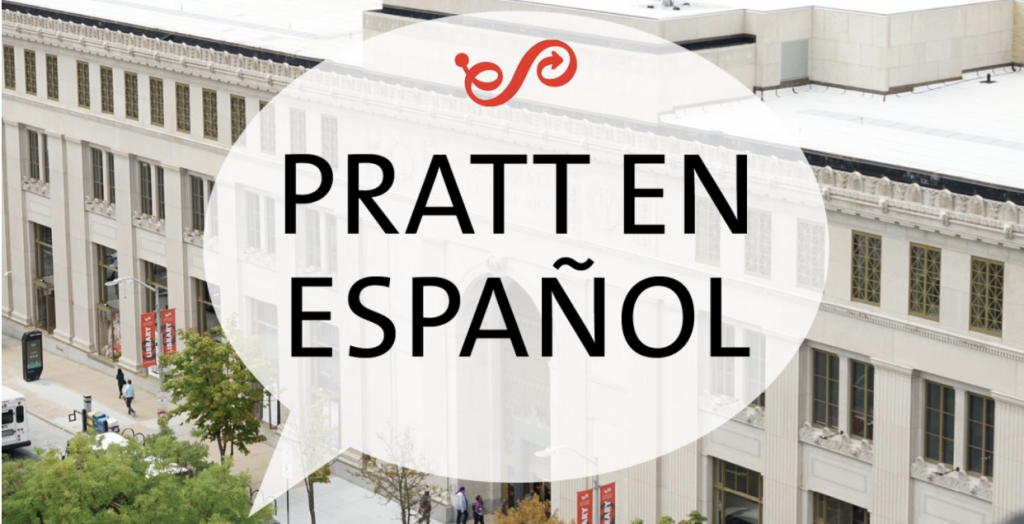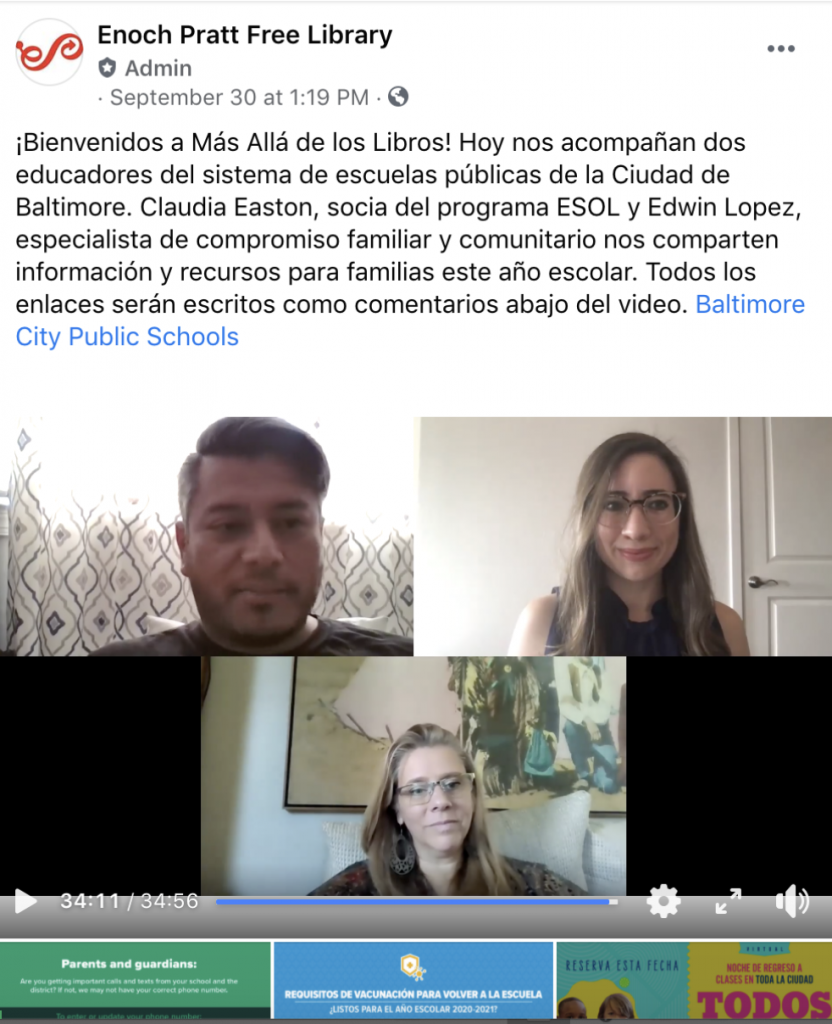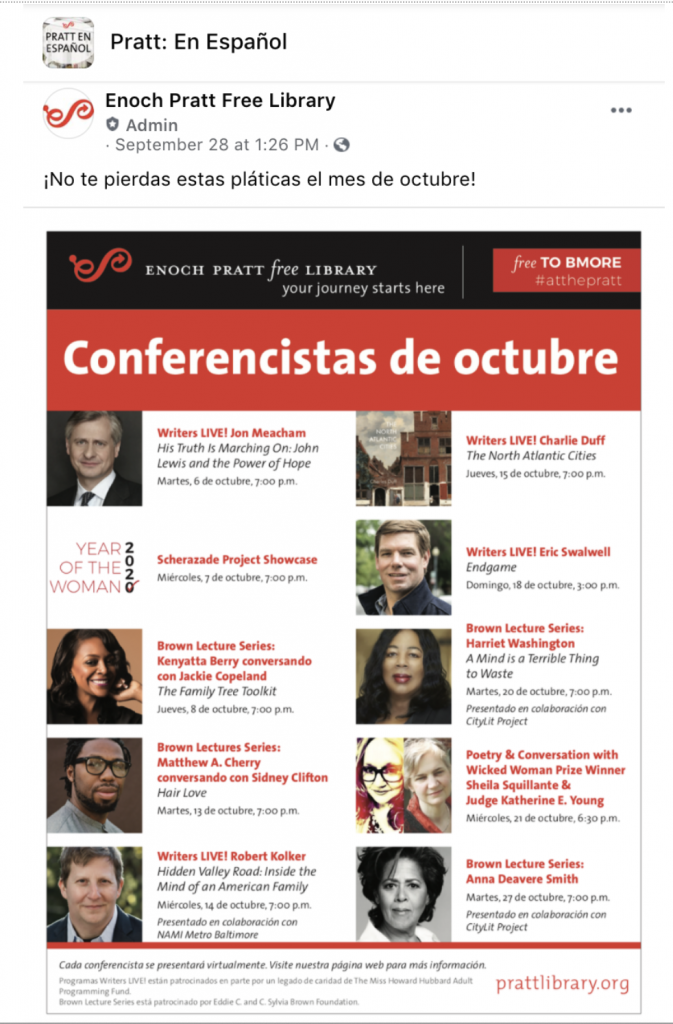 To join our Pratt en Espanol Facebook group, visit our main Facebook page: @theprattlibrary.
And don't forget to set a reminder for Mas Alla de los Libros every Wednesday at noon EST.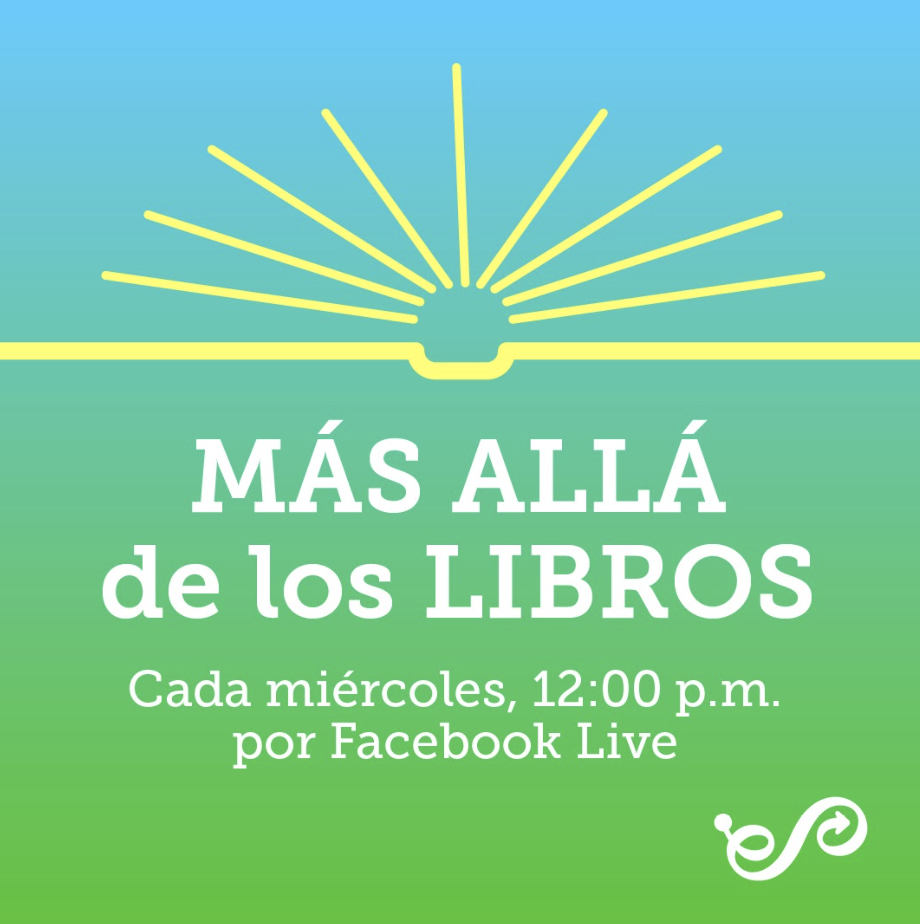 ¡Hasta luego!