by Cornelia Becket, Librarian
Hoopla is a fantastic resource available to all customers with a Pratt library card or eCard! Here's what to expect.
Firstly, download the Hoopla app from the App Store on your device. It's compatible with multiple operating systems on devices like phones, tablets, and laptops. These are pictures from what it looks like on a tablet.
Notice the "KIDS" check box in the upper left corner? Grown-ups, make sure you check that box on your child's account, or on your own account if your child is using it, to filter for content that's appropriate and fun!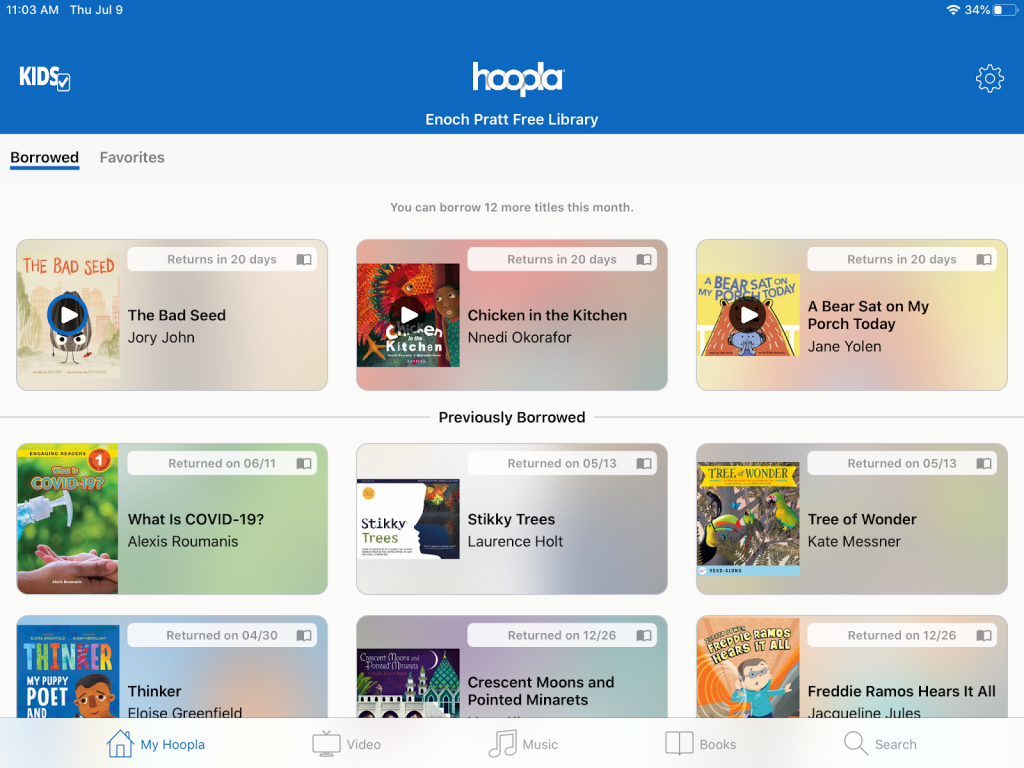 Slide the bar in the middle top of your screen all the way to the right to browse E-books. You'll see a selection of top kids books, including the most popular independent stories, like The Bad Seed, and popular series like Pete the Cat and Wimpy Kid.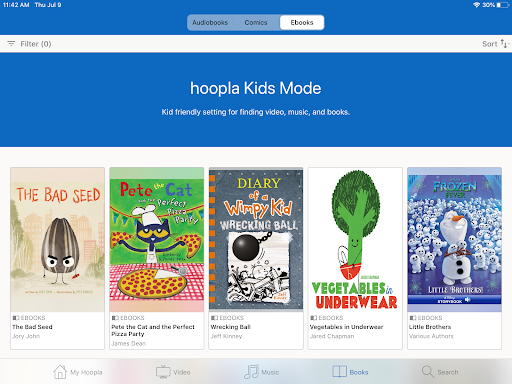 Scroll over the top middle bar to check out comics! There's lots of franchise series like Avatar, and critically-acclaimed solo narratives like Primer and New Kid.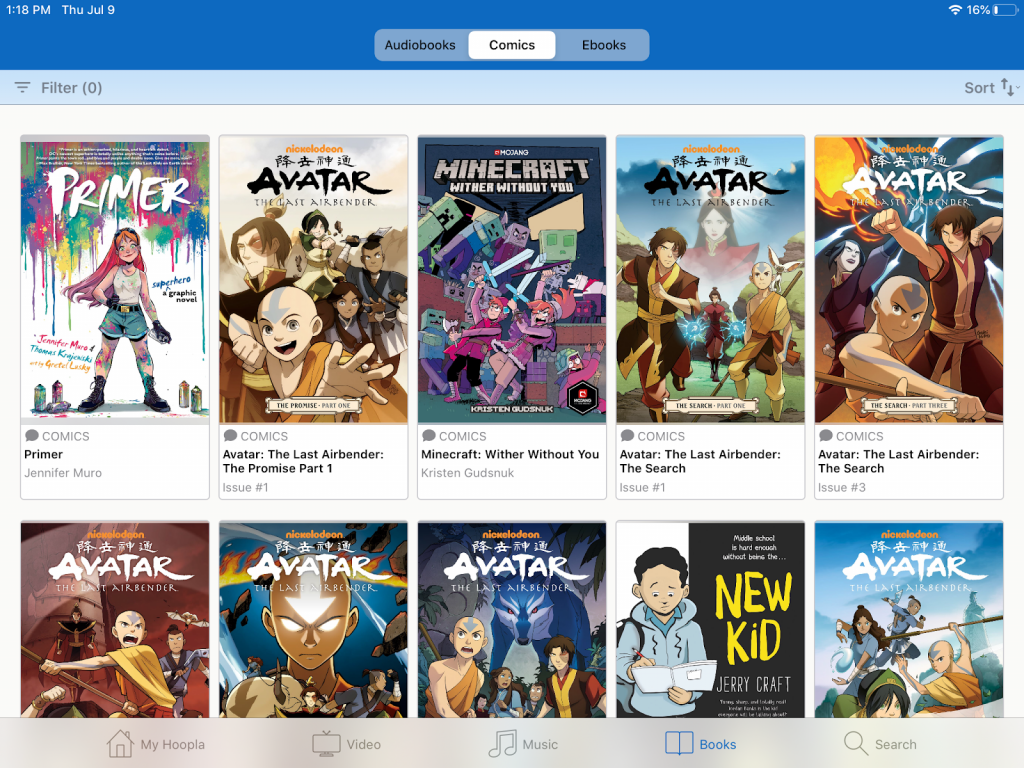 Click the "sort" button in the top right corner to find material by popularity, title or other categories.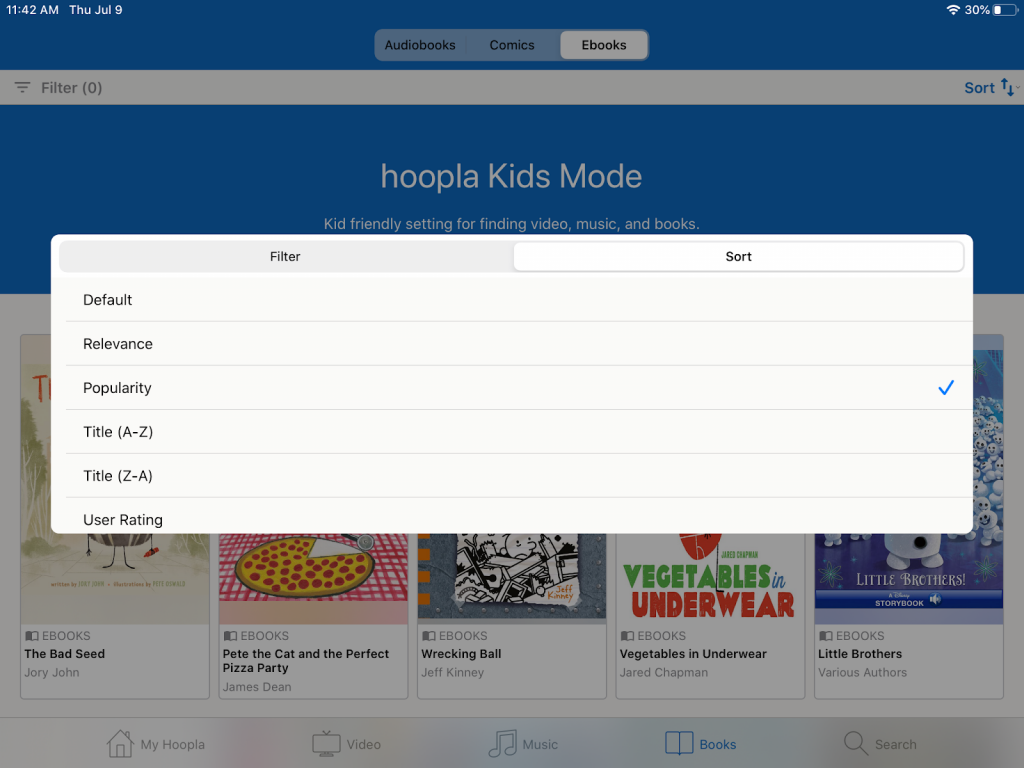 Here's what the most popular kids book right now, The Bad Seed, looks like when you download and open it to the cover!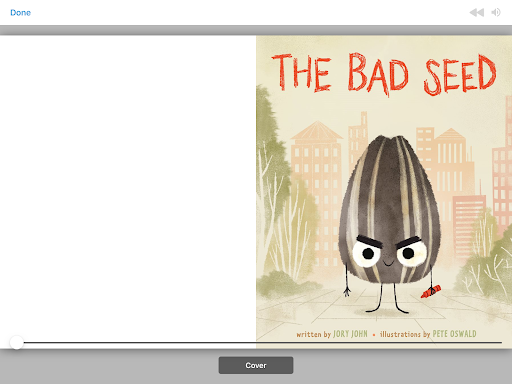 Here's what another great selection, Chicken in the Kitchen, looks like when you open up to the inner flap and title page.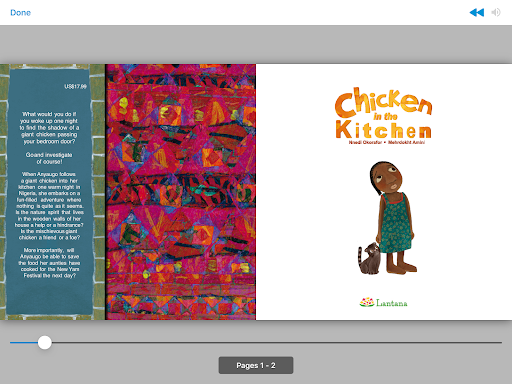 When you're done, you can rate the book out of five stars, or check out related titles of interest!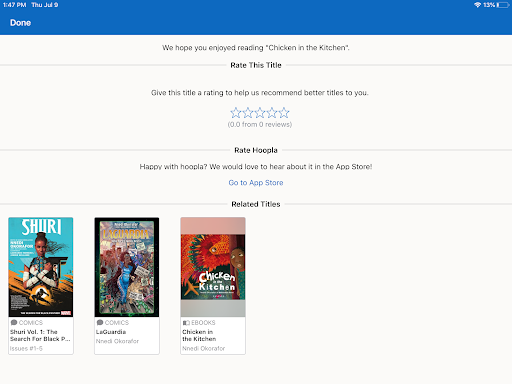 Want to try a different genre? Here are some options when you search a genre term like "nonfiction" in the Advanced Search bar up top.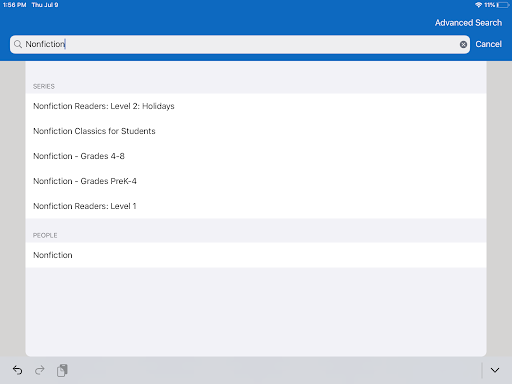 If you're checking out a longer book, here's what an overview of pages looks like. You can zoom out using the "pages" function to get a better sense.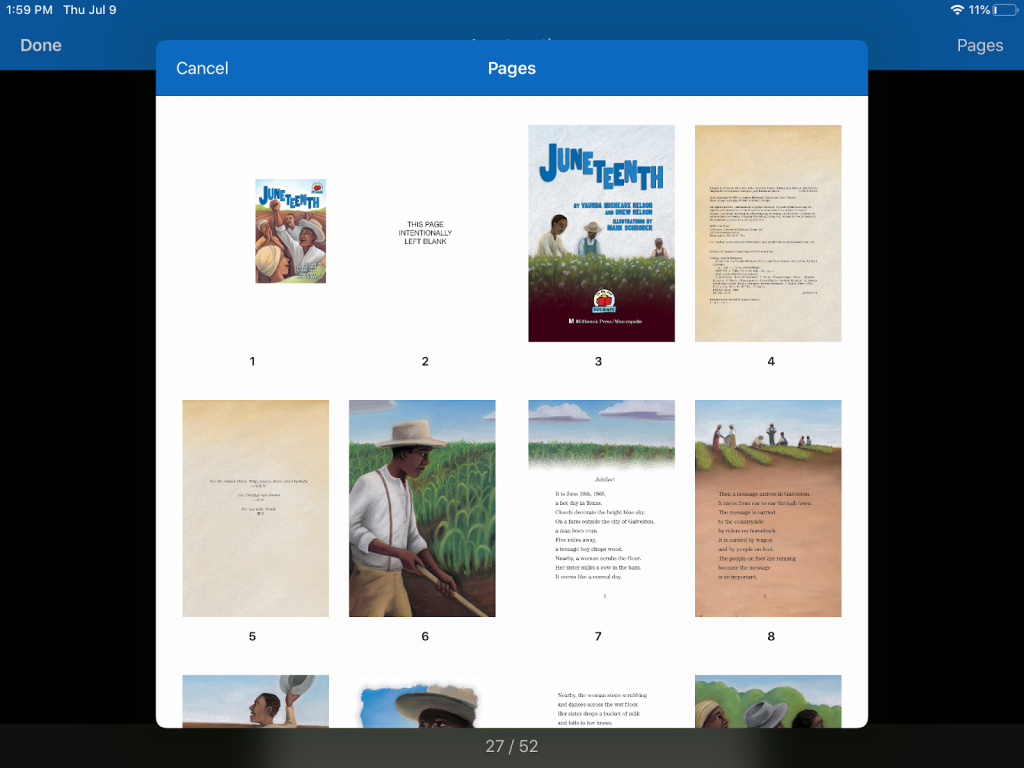 Don't forget to log your books on Beanstack to win prizes!