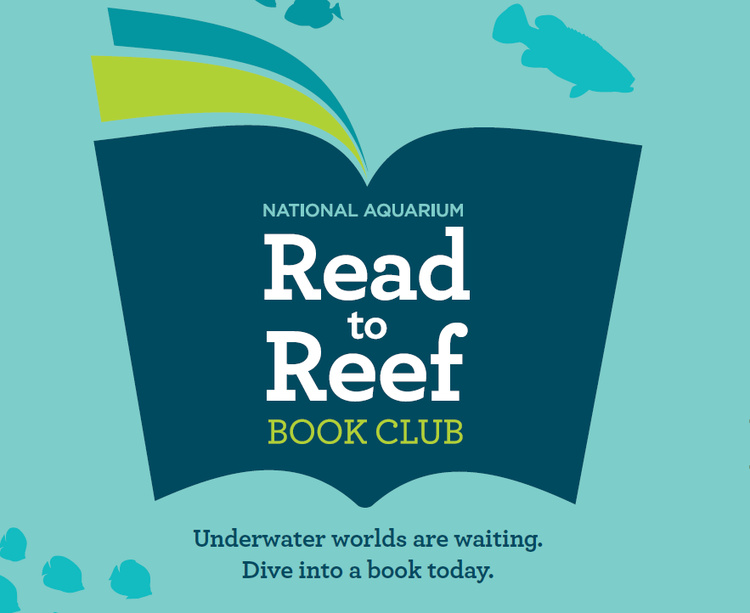 The Enoch Pratt Free Library and the National Aquarium are happy to share that the spring season of the Read to Reef Book Club has been extended!
Who can participate?
Baltimore-area children in fifth grade and younger with a valid Enoch Pratt Free Library card may receive a Read to Reef bookmark and record the five aquatic- or conservation-themed books they have read that are appropriate for their age levels.
How it works:
Read to Reef bookmarks will be mailed directly to your home! To request your child's bookmark:
Call one of the Pratt library branches that are open for sidewalk service and provide library staff with your child's name, library card number, and mailing address. The bookmark will be mailed to your home! Note: If your child does not have their own library card, please sign them up for an e-card.
You have until July 24, 2020 to request a bookmark. Bookmarks are while supplies last.
Read 5 books about the ocean, environment, or conservation. Be sure to view the Read to Reef booklist and request books that you would like to read for pickup using our sidewalk service. Don't know which book to read first? Check out some of our favorite books from the list below!
Write the titles of the 5 books you read on your Read to Reef bookmarks.
Visit the aqua.org/read to reserve your timed entry using your Read to Reef bookmark code. Bookmarks must be used by September 30, 2020. Blackout dates: Saturdays in July and August, Labor Day weekend (September 5-7, 2020).
Visit the National Aquarium and have a great time!
Recommended Titles