by Tom Warner, Librarian, Best & Next Department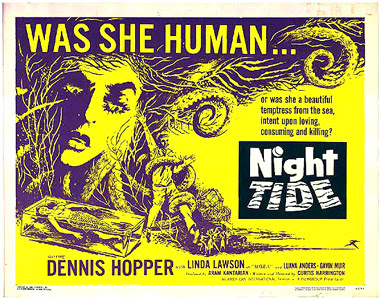 One of the perks of browsing through Kanopy, the Pratt's free video streaming resource, is discovering how many "hidden gems" are in its collection. While other streaming services concentrate purely on popular, mainstream movies, Kanopy has something for everyone — even Cult and low-budget B-movie fans. Case in point, Curtis Harrington's 1961 sleeper Night Tide.
Night Tide was Harrington's first feature-length film, shot in and around Venice Beach and the Santa Monica Pier, and was described by critic Andrew Male as "existing in a strange, fugal netherworld of its own — somewhere between queer independent American cinema, Val Lewton horror and the poetic dream cinema of Jean Cocteau." The influence of the thoughtful and moody Val Lewton-produced film chillers of the 1940s (Cat People, I Walked With a Zombie, Isle of the Dead) as well as Herk Harvey's surreal Carnival of Souls (1962, also set at a carnival and available from Kanopy) — in which you're never sure whether what's happening is real or imagined — is unmistakable.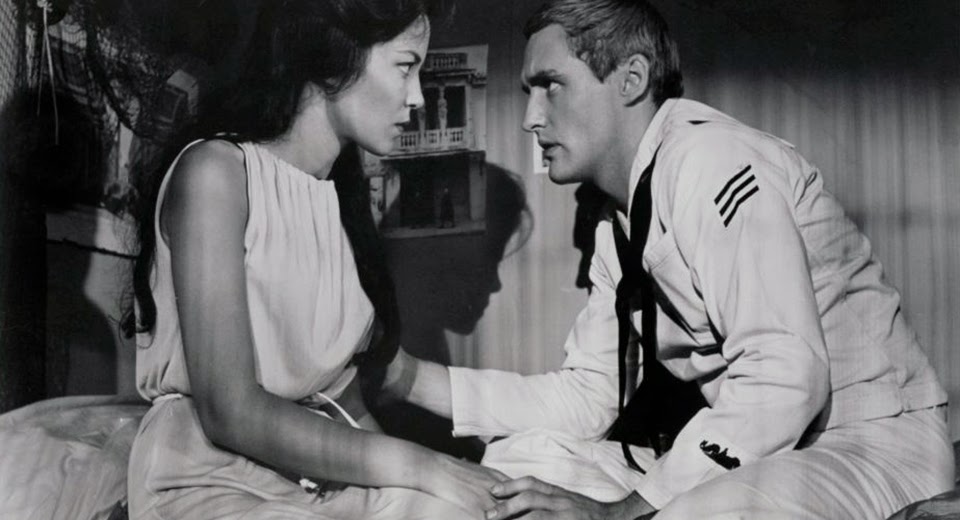 Harrington's film tells the story of a young sailor, Johnny Drake (played by a baby-faced Dennis Hopper in his first proper starring role), who falls in love with a carnival sideshow mermaid named Mora (played by Linda Lawson), who may or may not be the real thing. Mora certainly thinks she is and Johnny soon comes to believe that Mora might be a siren who draws men to a watery death during the full moon —- after all, her two previous boyfriends drowned, making her a literal femme fatale.
Night Tide was ignored at the time of its release in 1961, paired on a double-bill with Roger Corman's The Raven, and died a quick death, only becoming an acclaimed cult film with the rise of home video and DVD. By the way, the soundtrack music is by David Raskin, who scored the music for the classic film noir Laura (1944).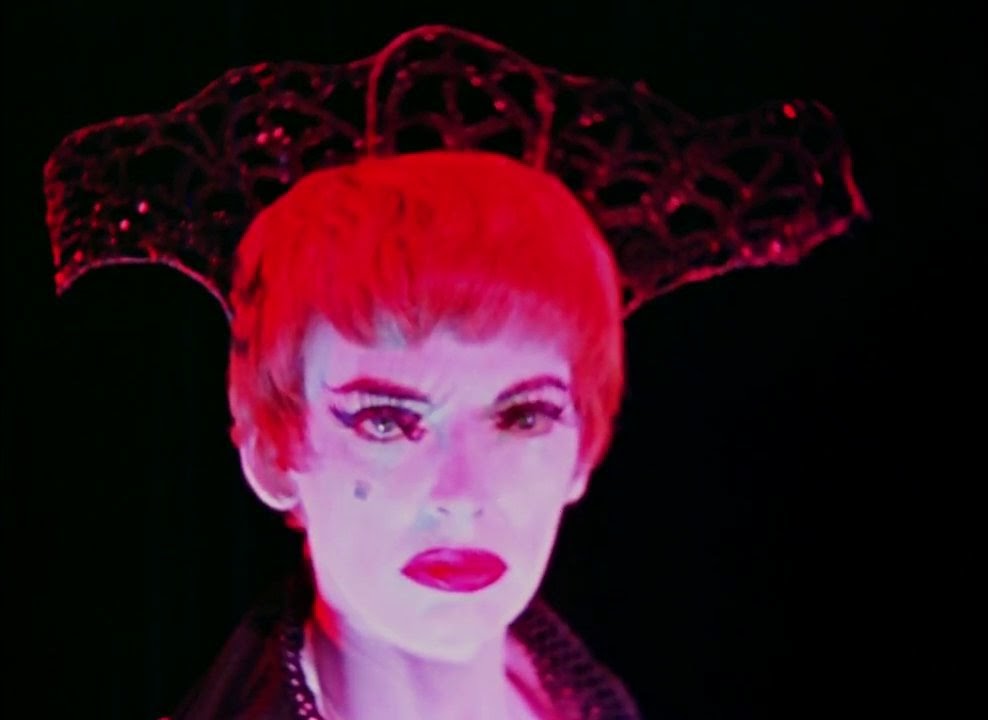 Of special interest to cult film fans is the appearance of Marjorie Cameron (pictured right) as an ominous sea-witch whose siren-call lures Mora back to the water. Cameron was an American artist, poet, actress, and occultist; she was a follower of "Thelema," the religious movement established by English occultist Aleister Crowley, and was married to rocket pioneer and fellow Thelemite Jack Parsons. (Parsons was convinced she was his "Scarlet Woman," the incarnation of what he had been searching for in his "sex magick" experiments.) Cameron also appeared in Harrington's The Wormwood Star (1955) and Kenneth Anger's The Inauguration of the Pleasure Dome (1956).
Though it has all the trappings of a low-budget horror film, Night Tide can also be seen as a doomed love story, its moody atmosphere reflecting the fear and anxiety of romantic obsession.
Kanopy also offers The Curtis Harrington Short Film Collection, which includes his early experimental films Fear of Seeking (1946), The Four Elements (1948), and The Fall of the House of Usher (1949).