While schools are closed, learning must go on! The Pratt Library has resources to assist with the move from the classroom to the home. All you need to have to access HelpNow is a Pratt Library card. Don't have one? Not to worry, you can always get a Pratt eCard here. Take a look at them below!
BookFlix is designed for children from Kindergarten to 3rd grade. With bright and colorful animation, rich audio, and interactive games, kids can develop their reading skills and early learning concepts.
This family-friendly reading program that pairs fiction and nonfiction books. There's even books available in Spanish!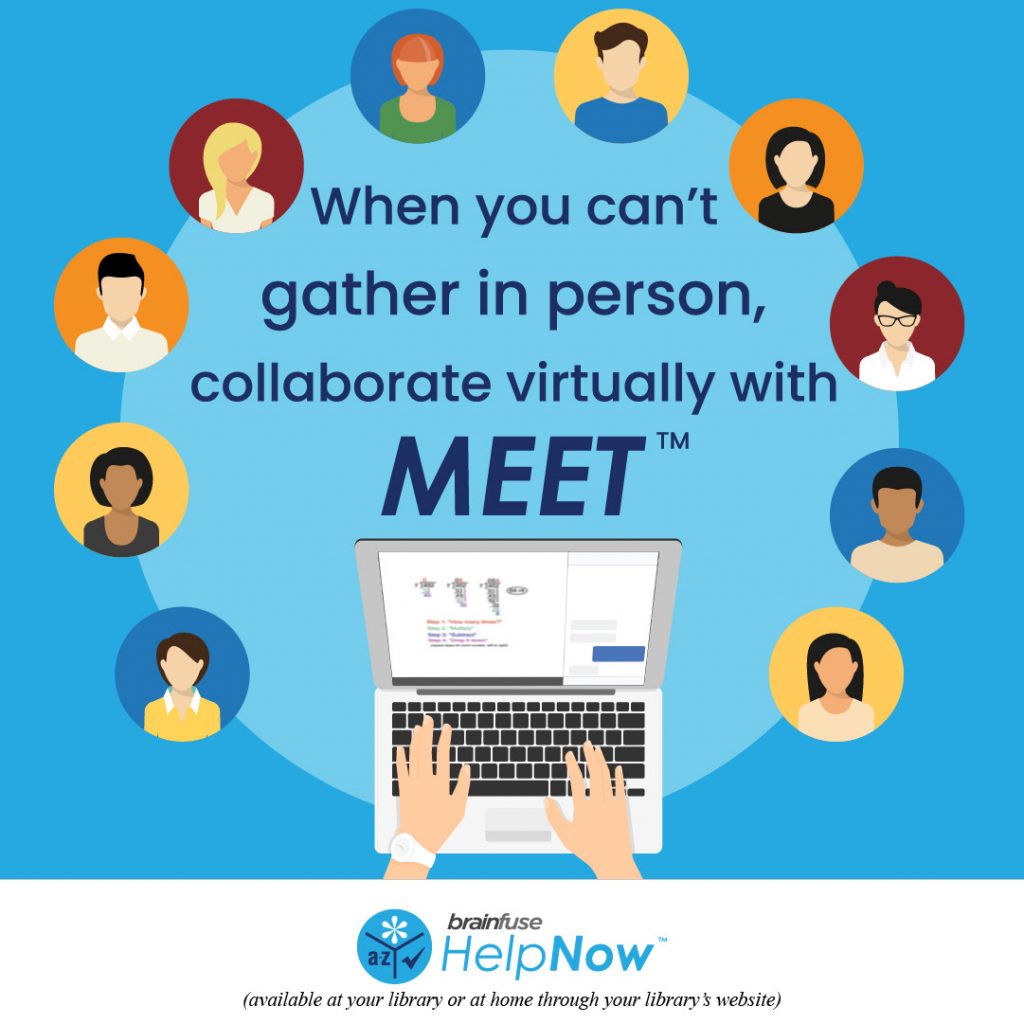 With just a click of a button, students can be connected with expert tutors and other helpful tools. Students can receive assistance with one-on-one homework help, state-aligned skills building, and a 24-hour writing lab.
Also, we are excited about the brand new feature that HelpNow offers called MEET. MEET is an easy-to-use tool where students can invite others, choose a date and time, and then create the study session. Sessions take place through the Brainfuse whiteboard.