By Amanda Hughes, Assistant Manager of the Maryland Department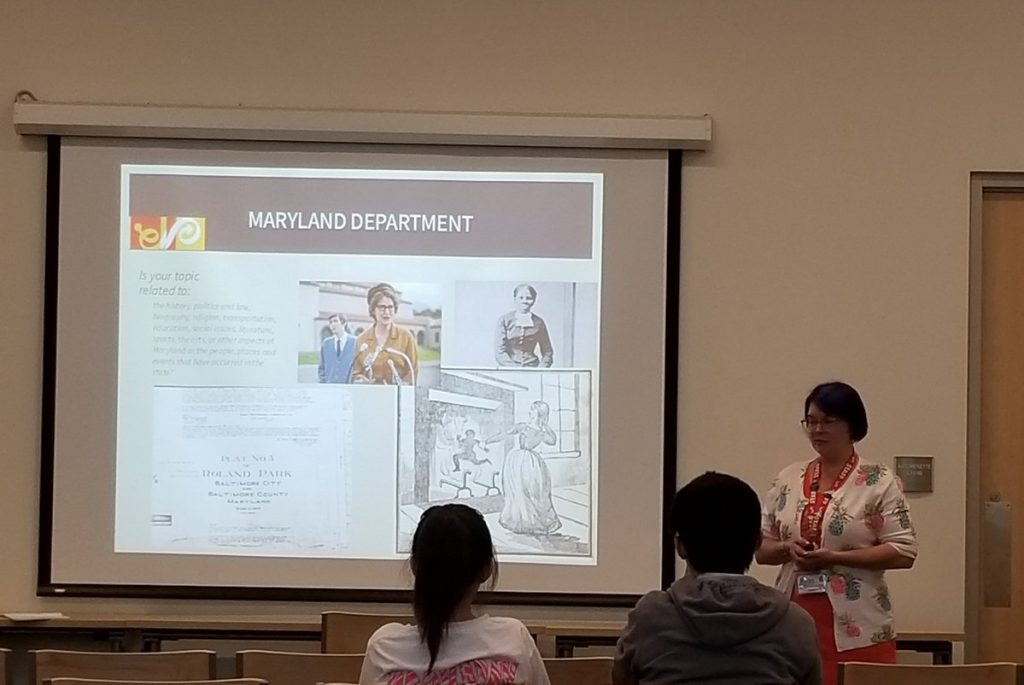 The academic year is in full swing and all across the state hundreds of middle and high school students are beginning work on exciting year-long projects that will culminate in a national competition. National History Day is a historical original research competition that draws students from all 50 states plus many US territories to compete in College Park, and our hometown Maryland students always perform well. The local and statewide competitions are administered by the Maryland Humanities Council, who partner with libraries, archives and historical societies throughout Maryland to bring resources and materials to Maryland students.
As you or your students begin work on this project, the Enoch Pratt Free Library is here to help. This year's theme is Breaking Barriers in History and Pratt is here to help students with topics, research, sources, formatting and editing projects. Many of our librarians serve as judges at the state and national competitions and we are always happy to share our insight. At the Central Library, there is help and resources to be found in every department and 1 – on – 1 appointments with librarians are available to both teachers and students. Our librarians are always available to present our resources to classes and libraries throughout the state and classes are always welcome to come and see our collections in person! Research classes are also available at our neighborhood branches, with more dates to be added.
Visit prattlibrary.org for easy access to reference guides, digital resources, even digitized primary sources. All our resources are free, updated regularly, and vetted by our librarians so you know there is no fake news here! And remember our Ask Us Now on-line reference service is available 24/7! We look forward to seeing you and all your amazing projects #AtThePratt!