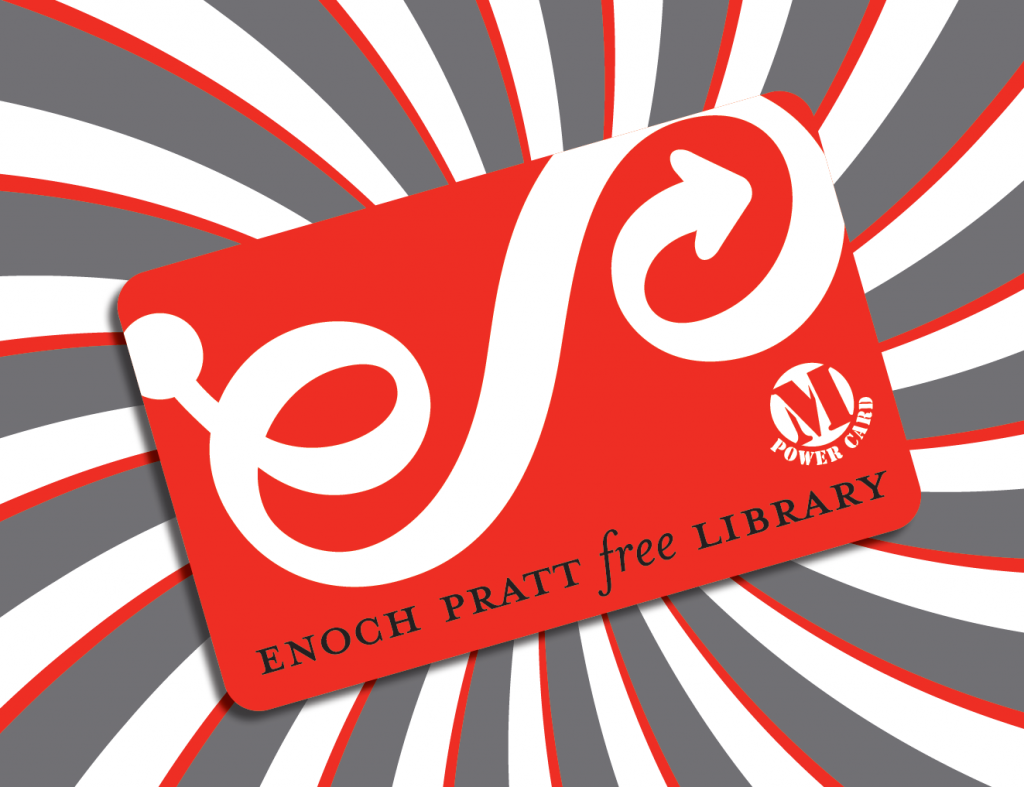 We are proud to announce that we have recently loosened the restrictions to get an Enoch Pratt Free Library Card. All you need is an approved ID! Don't forget, anyone who lives or owns property in Maryland is eligible for a free library card.
Stop by the circulation desk at your local branch with one of the following IDs:
Driver's license
City-issued municipal ID
MTA ID
Government-issued ID: Passport, Permanent Resident Card, Military, Department of Corrections, or Certificate of Citizenship/Naturalization
State-issued identification card
School-issued ID: public school, private school, college or university
Employer-issued ID
Shelter ID
Bank-issued photo ID: credit and debit cards
With a Pratt Card, you open yourself to a new world of possibilities. You can check out books, dvds and more from our catalog, use our digital resources and more.
To find out more about the getting a Pratt Library Card and a full list of acceptable IDs please visit here.