Happy Women's History Month! We're excited to celebrate with curated lists from Hoopla. Whether its eBooks, audiobooks, film, or music, Pratt staffers are enjoying seeing women from the past highlighted and how they are inspiring the leaders of the future. Here are some of our favorite picks from Hoopla.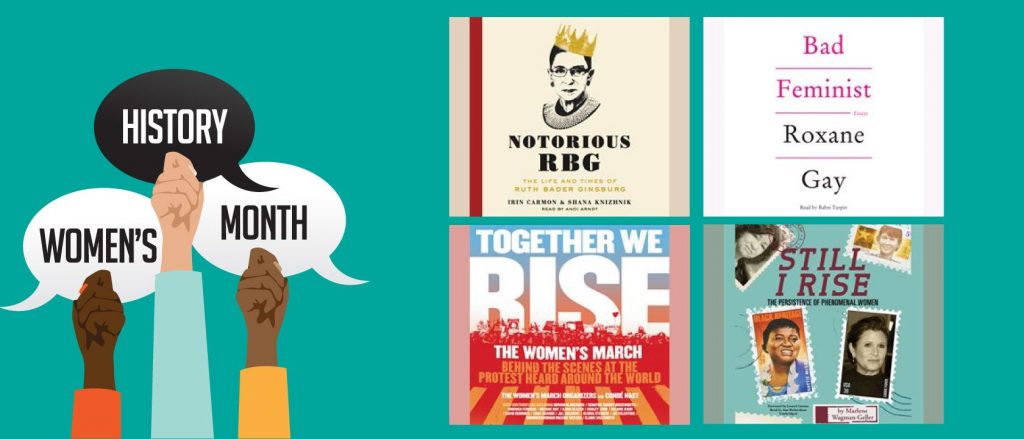 eBooks
For a full list of eBooks available in honor of Women's History Month visit here.
Audiobooks
Fans of audiobooks, check out what else Hoopla has to offer for Women's History Month here.


Movies
Interested in more movies for Women's History Month? Visit here for a full list of recommendations.
Music
Hoopla has a not only the latest but greatest from popular female artists. Take a look of a list of featured albums here.