Central Library Closed Feb 11 – 19 for renovations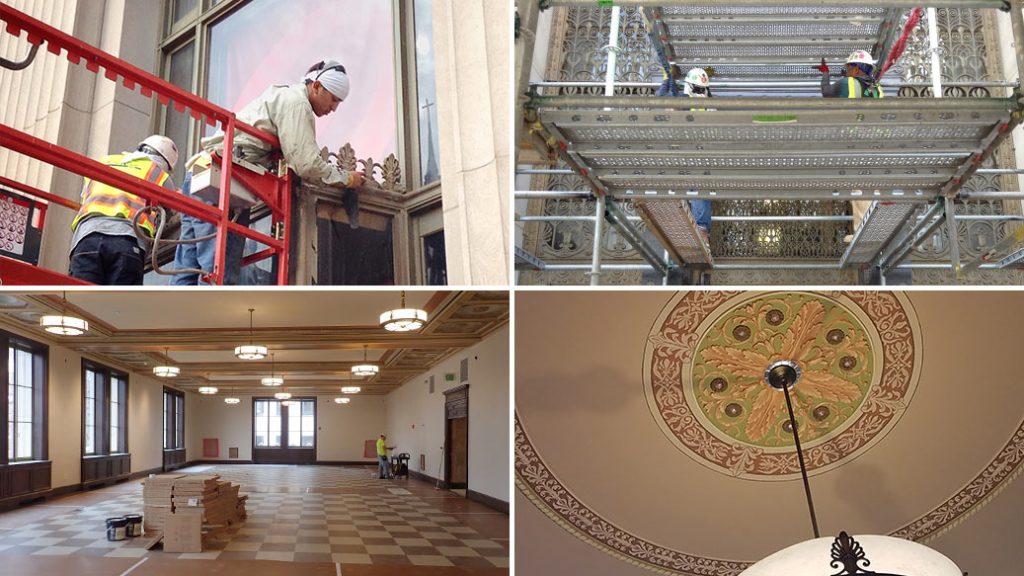 You may have noticed the Central Library has looked a lot different the past year with a $115 million renovation project underway.  The project will preserve the the past as we continue to provide service to Marylanders in the future.
This week, services on the lower level and main floor will be moved up to the 2nd and 3rd floors.  Construction crews will then begin work on the Children's Department and main floor.
Several departments will move to temporary space as these renovations are complete. Here's a map of what to expect when you walk inside on February 20.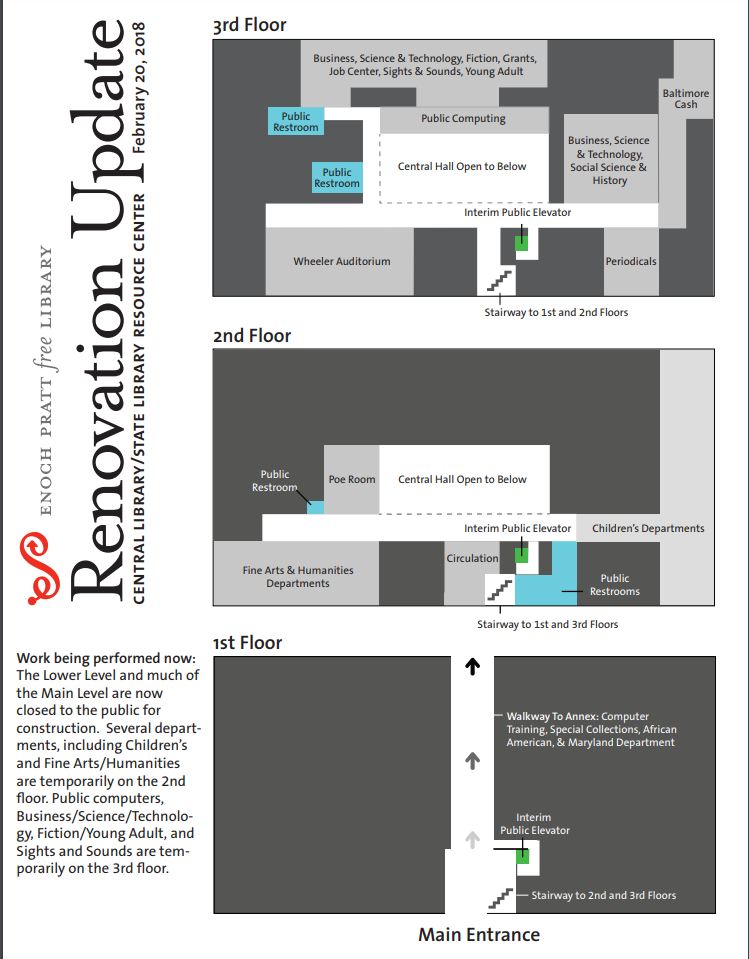 This week on #PrattChat, get an inside look at some of the completed parts of the renovation.