After three months of renovations, the Patterson Park branch is back open to the public… with a new look!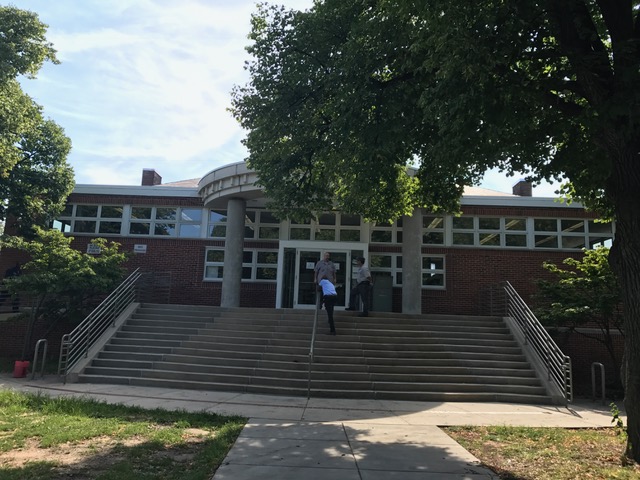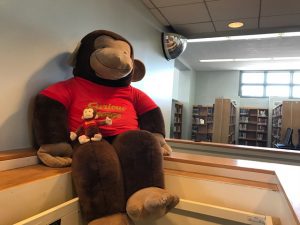 Don't worry! Curious George is still on his perch.  But, library customers will notice a more open library, with a reference desk right in the middle and computer banks on either side.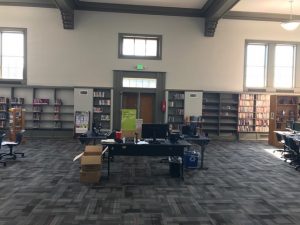 Carpets have been replaced, the ceiling repaired and there's new paint on all the walls.
The iconic fireplaces have been cleaned.  There's even an electric log in the fireplace that crackles, for perfect fireside reading.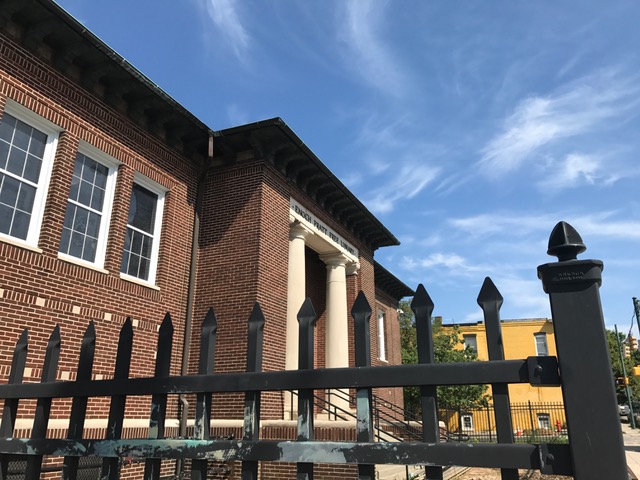 And that's just the start.  In the next few months, new furniture will be going in throughout the branch.  We're also giving the garden a major makeover, so by this spring it will be in bloom.  We're so excited for all the changes popping up at Patterson Park!