Digital Maryla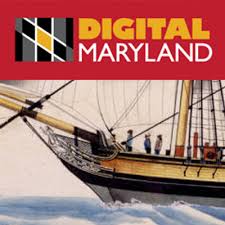 nd offers a unique and rich array of materials that speak to the distinctive history of the state, the Chesapeake region, and its people, as well as to national history and culture. Explore the development of the nation's earliest railroads through the B&O Railroad Museum collection, dive into the life and letters of one of American literature's most intriguing writers with Enoch Pratt Free Library's Edgar Allan Poe collection, and learn how women took charge of Maryland's farms during World War I in Montgomery County Historical Society's Woman's Land Army of America collection–and that's just a preview!
You will also find new materials to support your next research project, such as resources on African American life in Maryland, nineteenth-century diaries and personal correspondence, photographs documenting everyday life on Maryland's Eastern Shore, and critical documents that help reveal the lives of enslaved people and families in the decades before the Civil War.
The Digital Maryland collection is now being shared with the Digital Library of America.